December 16, 2010
With many people still holding out hope for a White Christmas, I wanted to take a look at the possibilities for snow on the ground by next Saturday. Right now, it doesn't look good.
A few areas south of the turnpike (perhaps as far south as the Mason-Dixon line) could see a coating to around an inch of snow with today's weak clipper passing by. This will probably not stick around until the big day next weekend and so we turn out sights to Sunday's storm.
If you have been watching the news, you probably know there is a coastal system in development for the weekend. There are many variables that play into this, but yet again it appears the snow will miss the Midstate. This is the latest model run from this morning's GFS...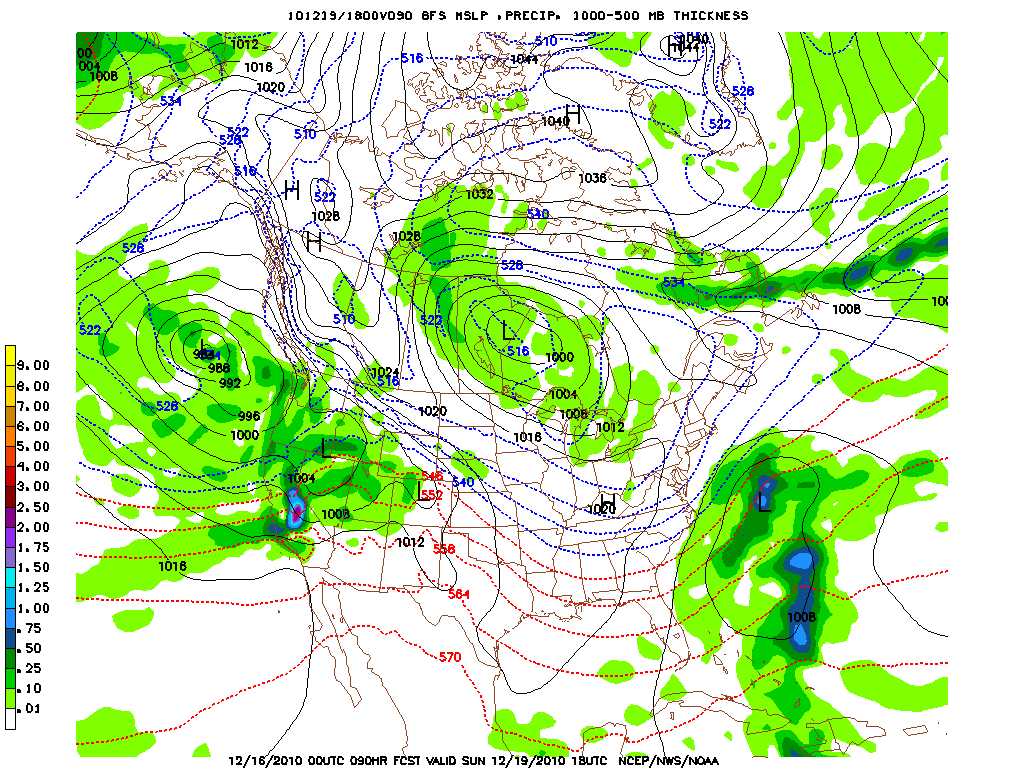 The low pressure system is now well off the coast Sunday afternoon. While the GFS tends to shift storms to the east, even if this the center of this storm is slightly westward by Sunday afternoon, it would appear to still be too far east for any precipitation across interior Pennsylvania. Many things can still change in the next couple of days. I have seen storms like this shift westward in the models as late as the day before they are expected to hit. We will keep watching this, but with each model run, it appears this one will stay east. The bar graph below sums up our chances at precipitation through next week...
With Sunday's storm being a bust (at least for now), it looks like the best chance for some snow could be next Tuesday. Another clipper system looks to move right overtop the region and that could provide another quick coating. Moral of the story: there's still hope for a White Christmas...but not much.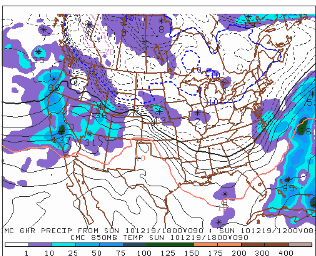 Just for reference, the above image shows a projection for Sunday afternoon from a different model, the Canadian. This also has the storm well east of the coast and most models seem to be coming to the same solution. If anything changes, we'll stay on top of it. Tell your friends about the blog. I want more comments and I want you to write me with your questions. Please send me your thoughts to bthackara@abc27.com! Thanks and have a great Thursday!