February 14, 2011
Hello everyone and Happy Valentine's Day! There is no better Valentine than the warmer temperatures and sunny days that Mother Nature has lined up for us this week. With temperatures already soaring into the 50s this morning, some backyards could reach that magical 60 degree mark today. Unfortunately, temperatures look to plummet again tonight with lows in the 20s...but don't worry. 60 degrees could make a return visit before the week is out.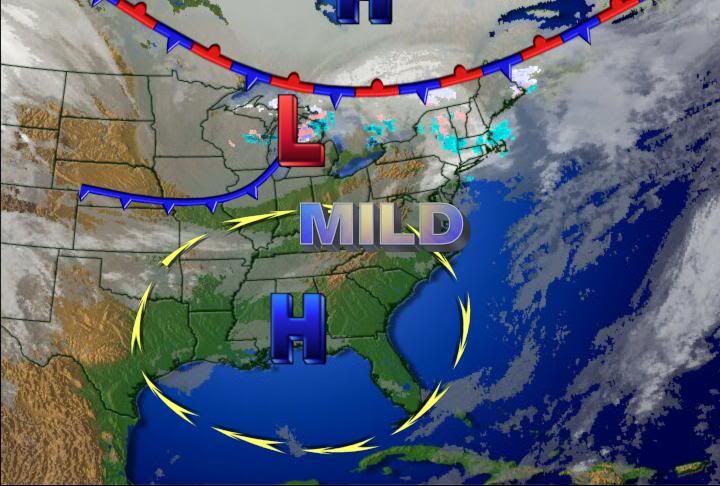 High pressure over the Gulf states is helping to feed warmer air into the Midstate today. Once that cold front passes through, temperatures will drop, but too terribly low. Tomorrow's highs will be near normal at around 40 degrees. And then, the warm-up is back on. Thanks to a moderating pattern and a jetstream that has finally decided to push northward, our winter has decided to take a turn in the right direction. I know some of you are still hoping for the big snowstorm, and that's fine. February and March will still offer plenty of chances for those. This warm-up could only be a tease with some of winter's bite still lurking around the corner. However, my best advice is to enjoy it while you can because you never know what Mother Nature has up her sleeve next.
Below is a preview of today's high temperatures. Expect highs to be in the 50s once again on Wednesday and Thursday with Friday potentially seeing the mercury climb into the lower 60s! Yikes! I guess I have to give Phil some credit after all...but not too much...he is still just a rodent after all. Enjoy the early preview of spring!