December 21, 2012
Today wasn't the end of the world like many predicted -- but it may have seemed so late last night when those winds started howling and driving rain started falling. This storm is the first of several heading into next week. We are noticing a very active weather pattern shaping up for the rest of 2012 and that could be a good sign for snow lovers -- and even folks hoping for a White Christmas.
The latest model run of the GFS indicated a weak wave of low pressure sliding by to our south on Christmas Eve. Enough cold air could be in place for a mini snow event. It's too early to start projecting specific numbers -- but it could be just enough to make the landscape pretty for early Christmas morning. Postcard like, no? Perhaps a few inches of the white stuff will fall overnight Monday into early Christmas day -- like a Hollywood movie. Hopefully not enough to impede travel -- but we will keep you posted on air over the upcoming weekend. Look at the model run below: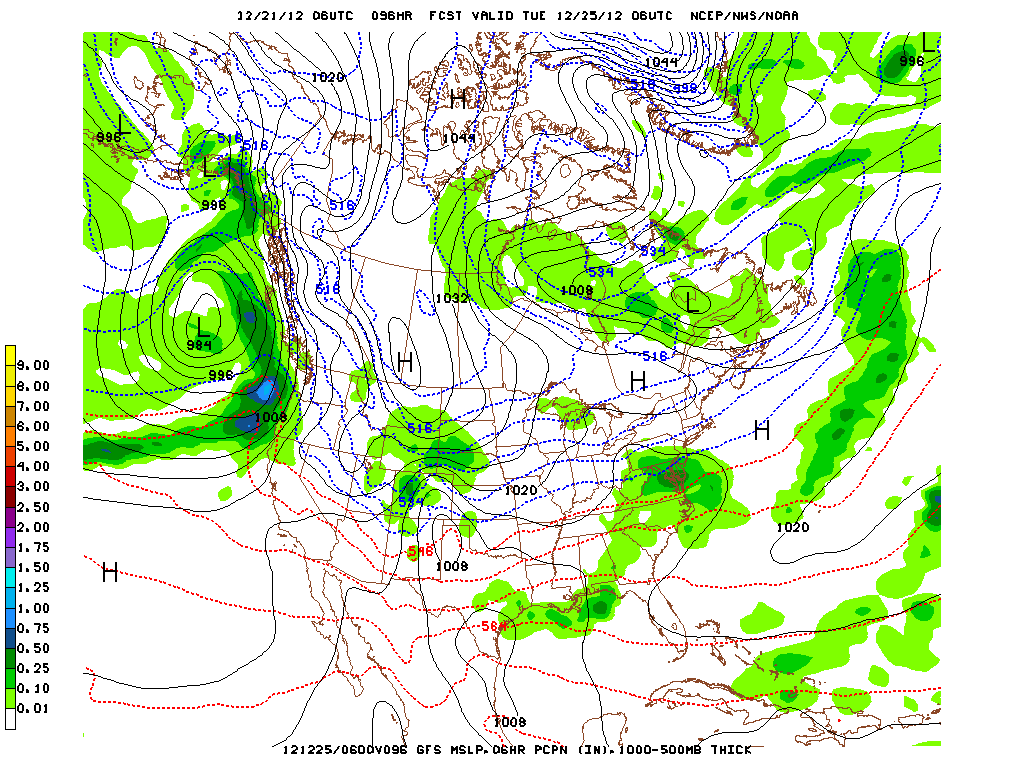 This event doesn't look to be too troublesome -- but it could give us our first White Christmas in 10 years. We had a record setting snowfall in 2002 (8 inches) and that was the last time we had any measurable snow on Christmas Day. This year could be the first in a decade. We will wait and see -- but it's looking more and more likely.
If that weren't enough for you, we will follow that up with another storm by late next Wednesday into Thursday. This storm looks more impressive and could slide up the east coast. Some models are projecting our region to be on the western side of this storm (the cold side), and that means the possibility for more snow exists. It's too early to tell what, if any, impacts this will have on the region -- but this storm looks bigger than the Christmas Eve storm. So although there could be some snow early on Christmas Day -- our bigger concern is next Wednesday and Thursday. This storm could go any which way yet however. Some models have the storm missing us completely, others bring the region a cold rain, and still others -- like the latest GFS, paint mainly a snow scenario.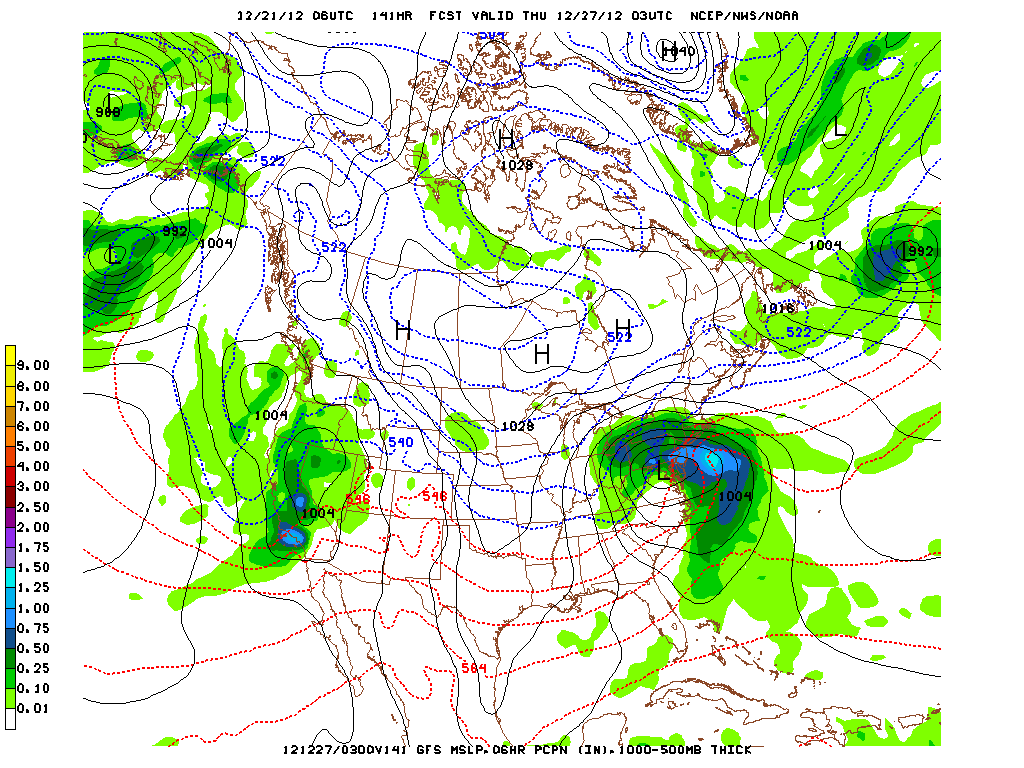 With this particular track, the Midstate will be on the northern and western side of the low pressure center -- that's the cold side of the storm. If this plays out -- it could be a fairly good snow for us. There is a long way to go and many more model runs before we sleep -- in other words -- we have time yet to pin this thing down. Any way you slice it -- the holiday weather pattern will be active through the New Year. Merry Christmas!