10th Congressional District Debate 2020
This Week in Pennsylvania
THE CANDIDATES ON THE ISSUES
Issues information are either direct quotes from the candidates or sourced from the Eugene for Congress and Patriots for Perry campaign websites.
SOCIETAL CONCERNS
| DEPASQUALE | PERRY |
| --- | --- |
| "Systemic racism is real and we must all do our part to address it. In Congress, I will work to address systemic racial inequalities in health care, housing, education, the economy, and policing because everyone should have an equal opportunity to succeed." | Racism is wrong in all its forms and has no place in American society. |
POLICING AND CRIMINAL JUSTICE
| DEPASQUALE | PERRY |
| --- | --- |
| "I oppose defunding the police. Reforms however are needed, such as changes to qualified immunity; better training for officers; ending the transfer of military grade weapons, such as tanks to local law enforcement; and banning the use of chokeholds." | Calls to defund our nation's law enforcement are irresponsible and reckless. Our heroes in blue should be supported for their sacrifice and commitment in protecting our communities each and every day. |
ECONOMIC CONCERNS
DEPASQUALE

PERRY

As Auditor General, Eugene conducted an audit of Pennsylvania's workforce development system that called for a stronger commitment and more effective oversight to ensure Pennsylvania's vision and goals for workforce development are met.

Eugene will take that same type of leadership to Washington. He supports encouraging greater emphasis on well-paying jobs in skilled trades and he encourages enhancements designed to better help older workers update their skill-sets.

Eugene is advocating for a $15 minimum wage because no one who works full-time should live in poverty because their wages are too low. A family-supporting wage puts more money in our local economy, benefitting local businesses and workers.

As a former small business owner for many years, he knows that excessive taxes and over-regulation prevent small businesses from creating jobs. For years, small business owners have pleaded with Congress to reduce federal regulation and reform the Tax Code to unleash the power of our private sector economy; they were right – of course. The passage of the Tax Cuts and Jobs Act helped to jump-start an economy that had remained stagnant during the Obama Administration. Today, more people are working, wages are increasing, and retirement accounts are growing! The Tax Cuts and Jobs Act also cut taxes for every tax bracket, doubled the standard deduction, expanded tax benefits for middle class families and eliminated special interest loopholes.

Another barrier to a strong economy is over-regulation. Since being elected to Congress, he's continued the fight to block excessive government regulations that make it harder for small businesses to grow and plan for the future. Government regulations cost the average American family more than $15,000 each year. Thankfully, President Trump made this a priority in his Administration, and the positive impact of these changes on the economy are growing every day. Still, more needs to be done.
HEALTH CARE
DEPASQUALE

PERRY

Eugene believes that access to good quality health care is a fundamental human right, and he will work to lower out-of-pocket costs, increase access to care, protect people with pre-existing conditions, and lower the cost of prescription drugs. That is why Eugene signed Health Justice for All's pledge to reject campaign contributions from Big Pharma.

When Eugene's youngest brother was diagnosed with Muscular Dystrophy, health insurance companies declared it a pre-existing condition and denied coverage. Medical bills piled up and nearly bankrupted his family. In Congress, Eugene will reform our health care system to make quality, affordable health care a reality for everyone.

In Congress, Eugene will fight every day to ensure that America is utilizing all its immunology research and development resources to develop a safe and effective COVID-19 vaccine. Eugene recognizes this as the single most important step to end the threat of COVID-19. He will also work to ensure the vaccine continues to be developed in a transparent manner so Americans can have faith in its safety and effectiveness.

The Affordable Care Act (ACA) was supposed to reduce healthcare costs and provide greater healthcare options; it failed. Everyone should have access to affordable health insurance, which is why he supported repealing of the ACA and replacing it with a healthcare system that covers pre-existing conditions, reduces the cost of prescription drugs and allows individuals and their doctors to make healthcare decisions, not insurance companies and the government. He supports or sponsored / co-sponsored:

• Protecting Pre-Existing Conditions, and making it illegal for insurance companies to increase premiums or deny coverage for a pre-existing condition

• Lowering the Cost of Prescription Drugs and ending "surprise medical bills" by forcing drug company rebates to go to the consumer, not the insurance companies

• Right To Try legislation that allows people suffering from terminal illness the chance to try potentially lifesaving treatments

• Providing Healthcare for Women and Families by providing funding for health centers that provide critical services such as mammograms, cervical and breast cancer screenings, and prenatal and postpartum care; and

• "Charlotte's Web Medical Access Act," his bill to ensure that children and individuals with epilepsy and other seizure disorders have access to life-changing Cannabidiol (CBD) Oil, without forcing families to split up / move to another state for access.
INFRASTRUCTURE
DEPASQUALE

PERRY

Eugene supports making long term investments in our public transit systems like rabbittransit in York, Capital Area Transit (CAT) in Cumberland and Dauphin counties, and Amtrak throughout the region.

In Congress, Eugene will fight for a robust, bipartisan infrastructure investment, in order to improve safety and security of our infrastructure and grow our economy. This will include investment in highways, public transit, rural broadband, modernized energy grids, storm resiliency, green energy and more.

One of the core functions of government is to maintain a safe, secure and efficient transportation infrastructure system to support interstate commerce and strengthen America's competitive edge in the global economy. He's continued to support bills to strengthen our roads, bridges, airports, sea ports and other infrastructure projects, all of which are critical to growing our economy and creating jobs.
SOCIAL SECURITY
DEPASQUALE

PERRY

Eugene knows that hardworking Pennsylvanians have paid into and earned Medicare and Social Security benefits over their whole lives, and that it's essential to protect these programs.

Eugene opposes the recent proposal to gut these programs because he knows seniors need these programs now more than ever.

In Congress, Eugene will always protect these essential programs from cuts, especially to pay for tax giveaways for the very rich and big corporations.

Social Security and Medicare are benefits earned by Senior Citizens during their lifetimes. We must keep our promise to our Seniors, and he's tirelessly supported preserving and protecting our Medicare and Social Security. He believes strongly in:

• Protecting Social Security by supporting reforms that do not touch benefits for low income and middle-class Seniors. Many Central Pennsylvania Seniors, like his own mom, rely upon Social Security as a primary source of income. He's committed to protecting the benefits that they've earned, and protecting Social Security for them and future generations; and

• Preserving Medicare by joining a bi-partisan effort to protect the Medicare Advantage Program, which provides coverage for 20 million Americans. At a time when radical socialists are calling for "Medicare for All" (which is actually "Medicare for None") and socialized government healthcare, we must stand up for our Seniors and the benefits they've earned.
ENVIRONMENTAL CONCERNS
DEPASQUALE

PERRY

In Congress, Eugene will focus on investment in alternative energy, including research on smarter energy storage for solar and wind, and a more durable grid. He also supports tax credits to incentivize the use of solar. Ultimately, Eugene's goal is to have a 100% clean energy economy as quickly as science will allow while ensuring good-paying, family-supporting union jobs.

Eugene is also laser-focused on improving the air and water quality for families in South Central Pennsylvania. The Susquehanna River is suffering from over-pollution. Eugene supports improving our stormwater infrastructure and increasing stream buffers to protect our waterways from agricultural runoff to clean it up. Air quality in South Central Pennsylvania is some of the worst in the country and Pennsylvania has the highest premature death rate per capita due to air pollution. If elected, Eugene will demand, regardless of who is in the White House, that the EPA enforce anti-idling regulations along trucking corridors in the district, which are a major contributor to this problem.

Perry says, "We must balance our nation's energy needs while taking thoughtful steps to preserve our environment. We must pursue an all-of-the-above energy strategy that includes development of new, clean energy technologies while ensuring that America takes full advantage of our vast domestic energy resources. This strategy will create jobs and make energy more affordable while helping to preserve our environment."
ABOUT EUGENE DEPASQUALE (D)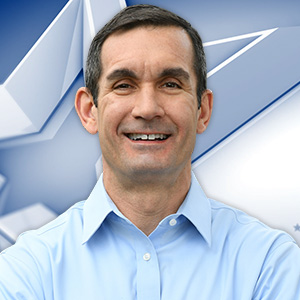 Biographical information from the Eugene DePasquale for Congress campaign website.
Eugene DePasquale has dedicated his public service to tirelessly fighting for working people, our senior citizens, and our most vulnerable.
Eugene grew-up in a typical working-class family. When he wasn't in school, Eugene waited tables or washed dishes at the family's neighborhood restaurant. What little time was left he spent on the courts and fields playing basketball, football and baseball.
The people I grew-up around and worked with at the restaurant were honest and worked hard to provide for themselves and their families. Nobody I knew expected anything other than a fair shake so they could take care of themselves."
At home, Eugene was the oldest of three siblings. His dad, a Vietnam veteran, was shot during the war and at times struggled with addiction to pain killers prescribed by the VA hospital to help cope with his injuries. Mom worked at the restaurant to provide for the family and Eugene pitched-in at home to help his brothers.
Things grew more challenging in high school for Eugene and his family. His youngest brother, Anthony, was diagnosed with Muscular Dystrophy, an affliction that slowly eats away muscle strength. Health insurance companies declared it a pre-existing condition and denied coverage. Medical bills piled-up. Anthony grew weaker and was forced into a wheelchair. More care was required and a van with a wheelchair lift needed to be purchased. Eugene's family was struggling.
Like many families, ours faced enormous challenges. We spent a lot of time in hospitals and staring down terrifying medical bills. Nobody needs to explain to me how important it is to protect people with pre-existing conditions and why we need to make certain everyone can afford the health care they need."
Even Eugene's college years were punctured by challenges. His father made the poor choice to illegally sell drugs and was sent to prison. Things couldn't get much darker for his family when complications from Muscular Dystrophy caused Eugene's brother to collapse while attending a college basketball game. Paramedics at the game valiantly tried to save him but Anthony passed away several hours later at the hospital.
Eugene's father attended Anthony's funeral in hand-cuffs and shackles. The family faced more medical bills and funeral costs, totaling tens of thousands of dollars.
"We had to take out loans to pay for the medical bills, at least some of them. People donated money to us and our extended family chipped-in. It took many, many years for our family to pay off those loans."
Despite the adversity, Eugene worked his way through and excelled in college, graduating with a Bachelor of Arts from College of Wooster, a Masters of Public Administration from the University of Pittsburgh, and a Juris Doctorate from Widener School of Law.
After nearly nine years, Eugene's father was released from prison early, clean and sober, and works today fixing-up homes and reselling them.
"Prison likely saved my father's life because he entered a drug treatment program while he was in. The over-prescription of pain killer drugs has created a national health emergency. I have seen the crisis first-hand before it became a crisis. I understand how this epidemic is devastating families and how urgently we need more treatment programs."
Eugene's upbringing and the people he grew-up around, in school, and at the family's neighborhood restaurant shaped his life and provided him direction after college and law school. He worked at a non-profit that helped young people with mental and physical disabilities and then embarked on a public service career.
"I think a lot about the waiters, janitors, seniors on fixed incomes, the garbage collectors, carpenters, teachers, college students, and our most vulnerable, who have too often been victims because the scales are tilted against them. They have families like mine. They have struggles like we did. They deserve a level-playing field."
"I ran for public office because I could see they weren't being treated fairly. Rich people, political insiders and huge corporations were getting handouts and favors behind closed doors while honest people were getting screwed. The system needed to be reformed and government needed to be more accountable and transparent. I wanted to do my part."
Having kids really focuses your priorities and motivates you even more. Everything is about making their future brighter while helping people today."
Eugene immediately challenged Harrisburg's status quo and set an example as a reformer. He demanded more government accountability and transparency – and became Pennsylvania's first public official to publicly post all of his expenses on-line. He returned unused office expenses to taxpayers and called on Harrisburg leaders to do the same.
He earned the trust of people he represented because he didn't let them down and proved he could be counted on to help them – and they re-elected him by wide margins.
As Auditor General, Eugene has taken on entrenched bureaucrats, special interests, and fraudsters.
He helped protect children from abuse, demanded thousands of untested rape kits be processed, exposed abuse in nursing homes, and saved Pennsylvania taxpayers millions by shining a light on government waste, fraud and abuse. Arguably, Eugene has proven to be Pennsylvania's hardest-working and most effective auditor general.
"The political insiders and special interests fought me every day. It never bothered me for a minute. I have always had the support and encouragement of the people who matter most, the folks living on a fixed-income, pushing a mop, or getting their kids off to school each day."
Now Eugene wants to take the fight to Congress. He's dedicated to reforming Washington and focusing on the issues that are most important to people in Pennsylvania's 10th Congressional District.
We live in the greatest, most wealthy country in the world. Every person in this country deserves to have adequate and affordable health care. Our roads and bridges shouldn't be crumbling. Our seniors shouldn't struggle so much to live on a fixed-income. And we shouldn't be rewarding large corporations and our most wealthy with ridiculous tax handouts when we're not even meeting the most basic needs of our friends, families and neighbors."
"I'm sick and tired of regular folks paying the price for Washington's broken and corrupt behavior. I will not sit silently while this happens. I'm going to fight for people here at home."
ABOUT SCOTT PERRY (R)
Biographical information from the Patriots for Perry campaign website.
Representative of the 10th Congressional District, Pennsylvania
Scott Perry brings a unique background of hard work, small business, military leadership and community involvement to the U.S. House of Representatives.
Perry served three terms as a Pennsylvania State Representative, where he established a record for protecting taxpayers' interests in Harrisburg. While serving there, he was assigned to the Committees on Appropriations, Consumer Affairs, Labor Relations, Veterans Affairs, Emergency Preparedness, and Rules. He earned the privilege of serving as the Congressman from Pennsylvania's 4th Congressional District (York, Adams & part Cumberland) in 2013. He earned re-election to the newly-redistricted 10th District (Dauphin, part York, and part Cumberland) in 2018, and presently serves on the U.S. House Committees on Transportation & Infrastructure, and Foreign Affairs.
Perry knows the importance of hard work and dedication. He's the grandson of Columbian immigrants, and the son of a single mom who fled two abusive situations and worked several jobs to survive and support her children – with whom she finally landed in Central Pennsylvania in their first home on Berryhill Street in Harrisburg, then moved to Dillsburg. Scott and his family were on public assistance for several years during his youth. He was raised in a spartan home, which initially had no electricity and plumbing, required bathing in a steel tub on the porch, pumped water from a well, and cut firewood with his older brother to keep the family warm in winter.
Perry began working at age 13 picking fruit at Ashcombe's Farm in Mechanicsburg. Since then, he's worked as a mechanic, dock worker, draftsman and a licensed insurance agent. He's a 1980 graduate of Northern High School and the Cumberland-Perry Vo-Tech School. He put himself through college while working a full-time job, and graduated from the Pennsylvania State University in 1991, where he earned a Bachelor of Science degree in Business Administration Management.
In 1993, Perry and his mom started their own mechanical contracting firm, initially in their garage – Hydrotech Mechanical Services, Inc. The Dillsburg-based business provided contract construction and maintenance services to municipal and investor-owned utilities from North Carolina to New York and specialized in large meter calibration.
Perry began his military service when he enlisted in 1980. He attended basic training at Fort Dix, New Jersey, and graduated Advanced Individual Training at Fort Belvoir, Virginia, as a technical drafting specialist. He graduated as the president of his Officer Candidate School and was commissioned a Second Lieutenant in the Field Artillery branch. He soon branch-transferred to Army Aviation, where he earned qualifications in almost every aircraft in the Army's rotary wing inventory (Huey, Cayuse, Kiowa, Cobra, Chinook, Apache, and Blackhawk), as well as the Instructor Pilot rating. He's commanded at the company, battalion and brigade levels; notably, then-Lieutenant Colonel Perry commanded the 2-104th General Support Aviation Battalion, which deployed to Iraq from 2009-2010, during which he flew 44 combat missions. In 2011, he was promoted to the rank of Colonel, became Commander of the Fort Indiantown Gap National Training Site, and was selected to attend the coveted United States Army War College, from which he earned a Master's Degree in Strategic Studies. Perry was privileged to be selected for promotion to the rank of Brigadier General in 2014 and served as the Assistant Division Commander of the 28th Infantry Division – the Army's oldest, actively serving Division. After serving in his final position as the Assistant Adjutant General, Pennsylvania Army National Guard, Brigadier General Perry retired on 1 March 2019, upon nearly 40 years of military service.
Perry's service to his community has included serving as the chairman of the Carroll Township Planning Commission and as a member of the township Source Water Protection Committee. He was chairman of the Dillsburg Area Wellhead Protection Advisory Committee and served on the Dillsburg Revitalization Committee. He remains active in the Jaycees and held the office of regional director for the state organization. He's is a member of Dillsburg Legion Post #26, Dillsburg VFW Post #6771, and is a Lions Club International Member.
Scott and his wife, Christy, are the proud parents of two daughters.
10TH CONGRESSIONAL DISTRICT HISTORY
In 2018, the Pennsylvania Supreme Court ruled that Pennsylvania's Congressional District map was unconstitutionally gerrymandered to favor the Republican Party. Pennsylvania Republicans filed a suit in a federal district court to try to prevent the new map from being accepted, which was dismissed by the court shortly after.
With the 2018 election being the first election with the redrawn map, the general election became a very close, contested race between both parties. The 10th Congressional District, which was formerly the 4th Congressional District, typically swayed Republican. Scott Perry edged out his Democratic opponent George Scott by just under 9,000 votes. There were just over 290,000 total votes cast in the '18 election, which fell short of the 330,000+ votes cast in the '16 election, won in a landslide by Perry, who never faced a true challenge in any general election race since his first nomination in 2012.
MEET THE ANALYSTS, PANELISTS, AND MODERATOR
Expand the sections below to learn more about the 10th Congressional District Debate analysts, panelists, and moderator.
MODERATOR
DENNIS OWENS
In addition to co-anchoring abc27's 6 p.m. and 7 p.m. weekday newscasts, Dennis is the host of This Week in PA.
Dennis also reports on politics in general and the state House in particular. He has covered popes and presidents, congressmen and governors, campaigns and conventions. It never ceases to amaze him how many different ways power players in Harrisburg can fail to complete a budget, their one constitutionally mandated task.
Dennis recently won his 12th Regional Emmy Award. He also earned an Edward R. Murrow Award for his reporting on the influence of lobbyists at the state Capitol.
Click here to read more about Dennis Owens.
PANELISTS
JAMES CRUMMEL
James Crummel co-anchors abc27 News Daybreak weekdays from 4:30-7 a.m. and is the anchor of abc27 News at Noon.
He joined the Daybreak team as a reporter in September 2005. Born and raised in Central Pennsylvania, James graduated from Susquehanna Township High School and then attended Penn State University at State College where he received a Bachelor of Arts Degree in Journalism with a minor in Political Science.
James has covered a variety of topics during his time at abc27. One of his favorite assignments was during the aftermath of Superstorm Sandy. During his "Operation Sandy Relief" reports, he traveled to the Jersey Shore to witness the devastation and speak with those affected. He headed a huge collection drive along with Mission Central in Mechanicsburg to give the victims much-needed clothing and other supplies.
Click here to read more about James Crummel.
ALICIA RICHARDS
Alicia Richards co-anchors ABC27's 5:00, 6:00 & 11:00 p.m. newscasts. She also does special reporting throughout the year. Most recently, Alicia is focused on the opioid crisis. In her weekly reports, she reveals not only how the epidemic destroys families, but on solutions.
When Alicia turned her attention to domestic violence, she won an Emmy award after revealing that Pennsylvania does not track how judges rule in these cases.
Alicia recently interviewed the first female CEO of The Hershey Company, Michele Buck. Alicia traveled to Kosovo to report on the Pennsylvania National Guard's peacekeeping efforts. She accompanied heart specialists from Penn State Hershey Medical Center on a life-saving medical mission to Ecuador. She covered the 2016 Democratic National Convention and the 2000 Republican National Convention – both in Philadelphia. She interviewed Hillary Clinton in Harrisburg and was there as Central Pennsylvanians poured into Washington for the Ronald Reagan Memorial.
Click here to read more about Alicia Richards.
ANALYSTS
DAVID DIX
David Dix is a nationally-recognized advocate, strategist, political commentator, and social entrepreneur. He passionately supports both sides of the political isle, providing laser-focused consulting, marketing, and government relations from regional campaigns to international projects.
David's successes span three decades, and he continues to build solid foundations for political and public advocacy while forging broad and meaningful relationships with government, corporate, and community leaders.
JOE POWERS
Joe Powers is a professor at St. Joe's University, teaching 'Campaigns and Elections' this semester.
Powers is also a former senate staffer, a longtime volunteer for various Democratic campaigns, and a Eugene DePasquale supporter.
PA REP. TORREN ECKER (R)
Rep. Torren Ecker (R) represents the 193rd Legislative District in the Pennsylvania House of Representatives, serving parts of Adams and Cumberland counties.
Ecker is running unopposed for re-election to the Pennsylvania House of Representatives to represent District 193.