EIN Presswire | Newsmatics
Dwellics.com Partners With GenNext.Mortgage To Offer Digital Mortgages In Massachusetts
News provided by
EIN Presswire
Mar 08, 2023, 12:04 PM ET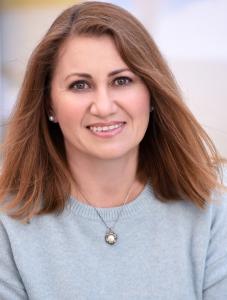 Dwellics.com Founder Giselle Sitdykova
GenNext.Mortgage President Art Sidikoff

Dwellics.com has partnered with GenNext.Mortgage to offer home loans throughout Massachusetts
Online application and document collection allow people looking for a home loan to save time with a quicker cost-saving paperless application process
Digital mortgage services offer paperless applications, easy uploading of the necessary documents, and quicker and less expensive home loans, which is GenNext Mortgage's specialty."
— Dwellics Founder Giselle Sitdykova
BOSTON, MA, USA, March 8, 2023 /
EINPresswire.com
/ -- Online city search platform
Dwellics.com
has announced a new partnership with
GenNext.Mortgage
to offer easy access to digital mortgage services in Massachusetts.
"Dwellics is proud to announce we've partnered with GenNext Mortgage to offer our users direct access to affordable mortgage services throughout the state of Massachusetts," said Dwellics Founder Giselle Sitdykova. "Digital mortgage services offer paperless applications, easy uploading of the necessary documents, and quicker and less expensive home loans, which is GenNext Mortgage's specialty."
With more than 25 years' experience in banking and finance,
GenNext Mortgage President Art Sidikoff
has the expertise needed to offer clients mortgage options that save them both time and money. His background includes two Master's Degrees – in Finance and Business – along with more than two decades of executive positions in banking and finance, including the Chicago Board Options Exchange, AIG, Citigroup, State Street, and Bank One in the United States. His international finance experience includes living and working in his native Russia, as well as Turkey, the United Kingdom, Belgium, Brazil, and Mexico.
"I've been an entrepreneur since I was a teenager growing up in the Ural Mountains region of Russia, and I've lived in many interesting cities around the world, including Moscow, Istanbul, London, Brussels, Chicago, and New York," Sidikoff explained. "My two children and I love living in the small city of Sudbury, Mass., just west of Boston, and I'm dedicated to putting all my experience with a variety of banking and investment operations, people, and cultures to work finding the best mortgage solutions for folks looking to buy a home or refinance their existing mortgage in Massachusetts. Dwellcs.com is the best city search website out there and I'm proud to partner with them to simplify the home loan application process for hundreds of thousands of monthly Dwellics users."
GenNext.Mortgage is a direct digital lender with a focus on convenience, security, speed, and lower-cost mortgages. The easy-to-use website offers the option to get pre-qualified, or to complete a mortgage application in around 15 minutes.
"At GenNext.Mortgage, we recognize that homeownership is one of the biggest decisions any family faces," Sidikoff continued. "Our experienced team provides all our clients with maximum support to guide them through each step of the mortgage lending process. Digital mortgages are an efficient online process, but we're dedicated to making sure our clients are supported all the way through their mortgage journey. We're always available by phone or email, and our website's chat function offers easy access to answers any time day or night."
By adding direct access to home loan options and real estate professionals, Dwellics.com is expanding beyond its city search functions to offer additional help to users looking to relocate within the United States.
"Massachusetts will soon be joined by several other states offering digital mortgages through Dwellics' platform, including California, Florida, and Texas," Sitdykova explained. "The Dwellics team is committed to providing top-notch data analytics to make it easier for users to find the right new place to relocate to, and adding the option to connect directly with lenders and real estate professionals in their preferred geographic area makes Dwellics.com a one-stop shop for individuals and families looking to move to a place that better suits their lifestyle choices."
The platform's patented algorithm created by PhD-level data scientists uses more than 50 data sources and 100+ metrics – including cost of living, school performance, climate, public safety, infrastructure and more – to rank the best places to live across the U.S., and provides detailed analysis of more than 60,000 cities, towns, villages, and neighborhoods in large metro areas.
"Dwellics.com makes it easier to find the best place to relocate to because our algorithm considers each user's personal needs and wants," Sitdykova said. "Our team has worked tirelessly for more than two years to build a unique, patented algorithm that gives users an authentic feel for what it's really like to live somewhere. Thousands of visitors each day use our platform to help them make informed decisions about the places they're considering relocating to, and now they'll also be able to connect directly with experienced, licensed mortgage and real estate professionals."
Dwellics is free to use, and for a limited time, no sign-up is required. Each locale's listing includes community demographics like population size, age, racial and religious diversity, political affiliation, and industry and employment data that indicates the types of jobs available in each area. The website also offers a Blog filled with nearly 50 informative articles offering tips, checklists, and guidance to make relocating easier, including more than a dozen articles explaining the home loan pre-qualification, pre-approval, and application process. New articles are added regularly, and users may sign up to receive Dwellics' free monthly newsletter to keep up with the newest Blog articles and learn more about places of interest to them.
Dwellics posts reviews of each city submitted by users who provide pros and cons of living in each place in their own words, and also offers objective results using data to calculate pros and cons. Free, customizable, data-driven comparison calculators and search tools allow users to compare two cities side by side using their own selection of metrics, such as cost of living, housing prices, taxes, school performance, climate, safety, and infrastructure such as internet speeds and public transport.
To learn more about Dwellics, visit Dwellics.com. Review several "Top 100 Best Cities" ranking just updated for 2023 - including "Top 100 Best Cities to Raise a Family" in the West, South, Midwest and Northeastern U.S., best cities for remote workers, retirees, safest cities, and more - at
https://dwellics.com/rankings
About Dwellics.com:
Dwellics' data-driven city ranking tools offer personalized lists of places where people can live their best life, however they choose to define it. Dwellics compiles statistics from more than four dozen comprehensive sources to provide comprehensive reports that allow users to rank cities and locales across all 50 U.S. states. Dwellics reports include quality-of-life indicators like climate, community services, home prices, cost of living, and taxes.
Giselle Sitdykova
Dwellics.com
email us here
Visit us on social media:
Facebook
Twitter
LinkedIn
Instagram
Other
Learn all about Dwellics.com's city search tools in less than 2 minutes with this short video
NOTE: This content is not written by or endorsed by "WHTM", its advertisers, or Nexstar Media Inc.
For inquiries or corrections to Press Releases, please reach out to EIN Presswire.