Everything we know about Black Friday 2023
Although it's not here yet, Black Friday is approaching fast, so it's a good idea to get ahead of the curve and check out early deals. We've curated a list of the hottest items already discounted ahead of the big sale, and we're consistently updating our page to bring you the best deals for Black Friday 2023.
Among the best Black Friday deals, you'll find some of our top picks we've run through the BestReviews Testing Lab, such as the Hisense 65-Inch Class U8 Series Smart TV and Bissell Little Green Carpet Cleaner.
Black Friday is set for Nov. 24 this year, and sales usually kick off the same week, meaning you can expect to find hot deals as early as Nov. 20. Keep checking our page to get the best Black Friday deals as we approach the big sale.
TV deals
TVs are hot items during Black Friday sales, so if you've been looking for an upgrade, you can snag one at a significant discount. TVs of various screen sizes and some with plenty of excellent smart functions will be on sale.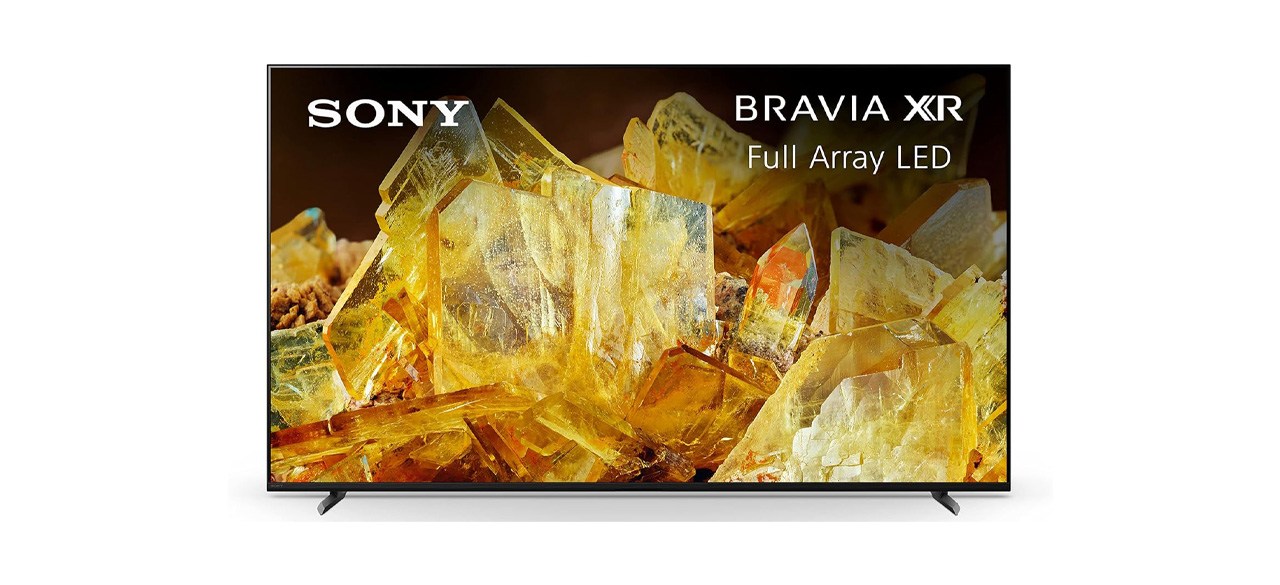 12% OFF
This smart TV has a full array LED backlight panel for reproducing vivid visuals and rich colors, and the Cognitive Processor XR delivers superior picture quality with wide dynamic contrast and deep blacks. It supports several picture-enhancing technologies such as Dolby Vision, IMAX Enhanced and Netflix Adaptive Calibrated Mode, and the Bravia Core app offers high-bitrate 4K UHD streaming titles.
36% OFF
This TV boasts ULED technology for superior contrast, color and motion, allowing it to reproduce better visuals than generic LED TVs. The 144-hertz refresh rate makes it suitable for watching sports and gaming, and Dolby Vision HDR and Dolby Atmos sound offer a cinematic viewing experience.
Home and appliance deals
You may be reluctant to upgrade home products and appliances since they can be expensive, but Black Friday is the perfect time to find solid discounts. Hot Black Friday home products and appliances include air fryers, air purifiers, microwaves and more.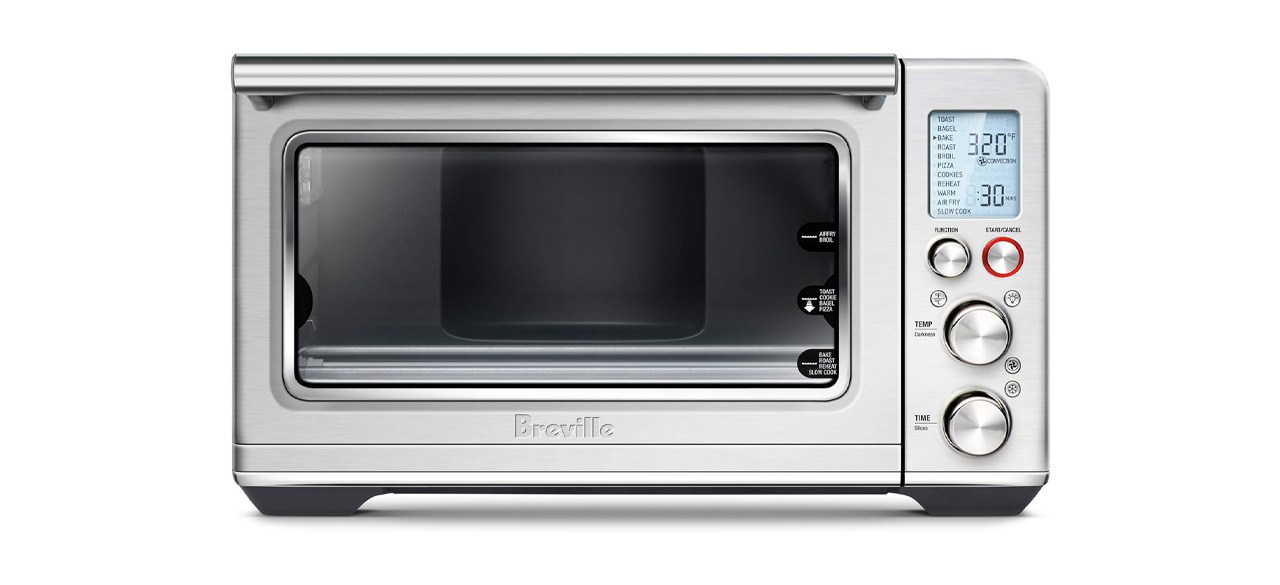 26% OFF
With 11 cooking functions and dedicated air fryer settings for your favorite foods, this toaster oven is a must-buy for those who want to make french fries, chicken wings, pizza and other delicious foods in no time. Element i technology directs heat where it's most needed to cook food evenly and thoroughly, and the interior light automatically turns on at the end of each cooking cycle.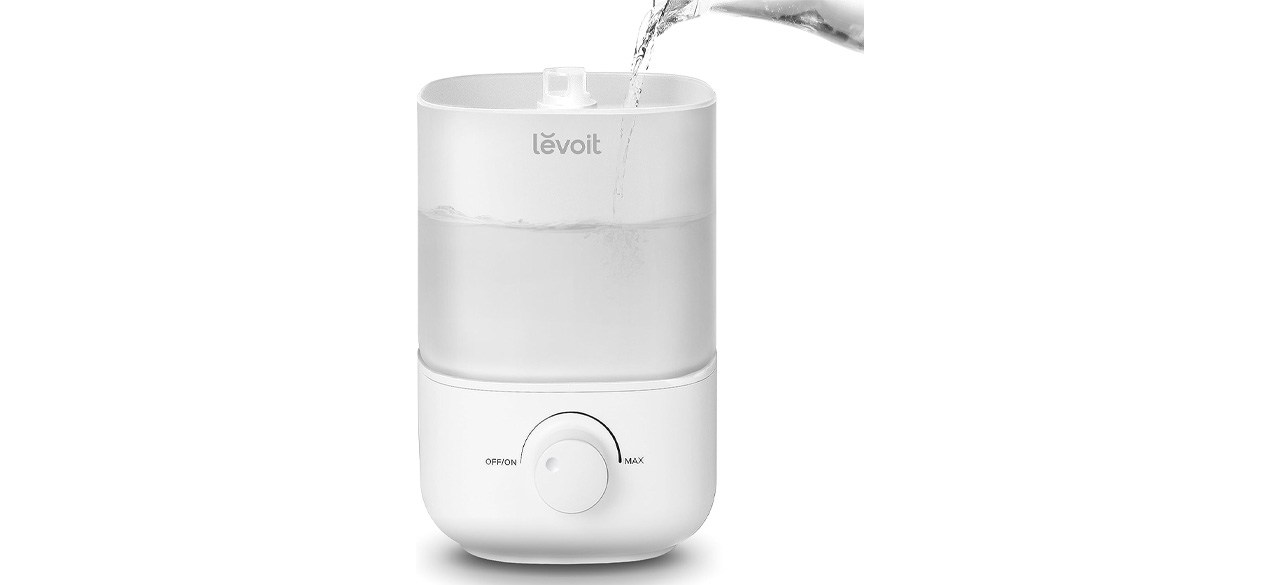 25% OFF
With winter right around the corner, taking the necessary steps to keep your health in prime condition is crucial, making this humidifier a must-buy if you want to combat dry air. This humidifier is easy to fill, runs for up to 25 hours on the lowest setting and has an adjustable nozzle.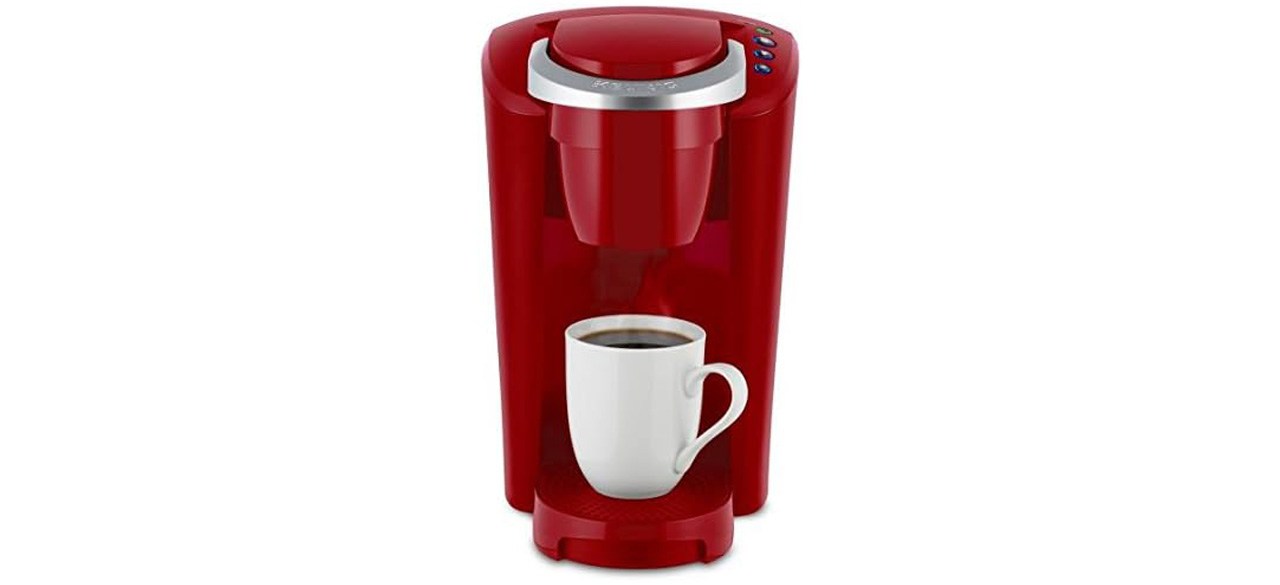 50% OFF
If you want a compact coffee maker, this single-serve machine is excellent. It can brew coffee servings of multiple sizes, with the smallest cup setting, 6 ounces, achieving the strongest brews. It has a 32-ounce removable water reservoir and intuitive controls for easy operation.
Headphone and speaker deals
If you want to listen to your favorite tunes, you need a reliable speaker or pair of headphones for private listening. On Black Friday, there will be excellent discounts on Bluetooth speakers, earbuds, headphones and other high-quality audio electronics.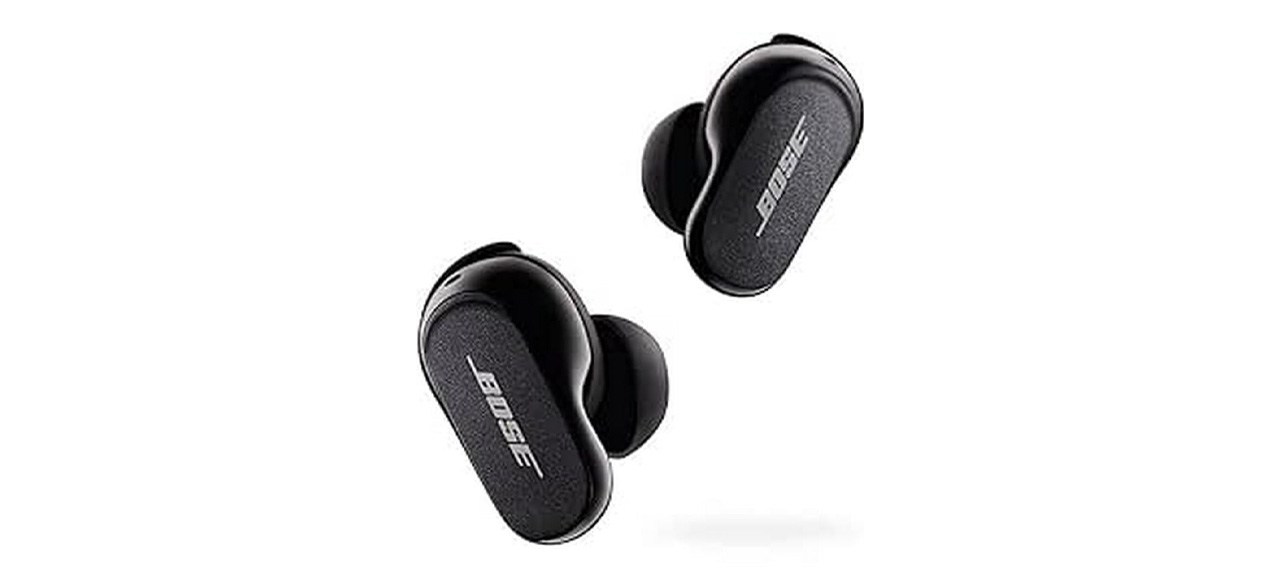 29% OFF
These earbuds have a one-size-fits-all design and stay in your ears even during your workouts. They feature advanced noise-canceling technology, and the acoustic architecture and volume-optimized EQ keep audio clear and balanced even at the loudest volume. They're sweat-resistant, and the battery lasts up to 24 hours.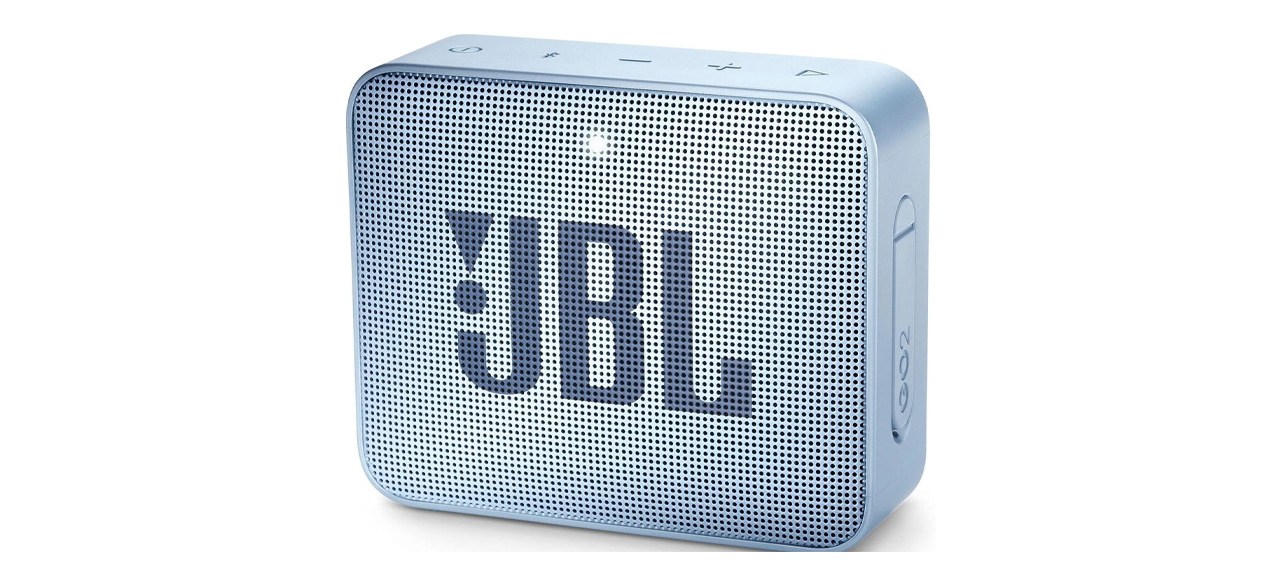 29% OFF
Don't let this speaker's miniature build fool you — it offers impressive sound quality and volume for its size and is excellent for traveling. The IPX7 protection rating makes it water-resistant, and the battery life lasts up to five hours on a full charge.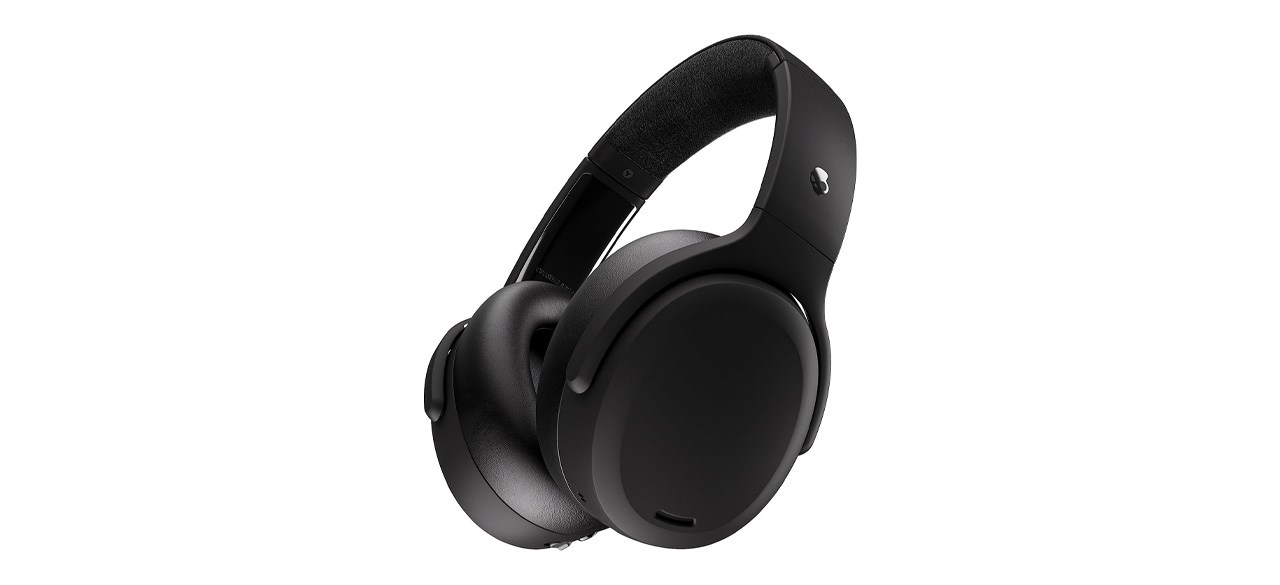 13% OFF
These over-ear headphones are sturdy and last up to 50 hours on a single charge. They offer neat features such as custom sound, which tunes settings based on your preferences, Crusher Tech for automatic bass boosting, and four built-in microphones for an advanced noise-canceling system.
Laptop deals
Laptops can be pricey, but luckily, many retailers offer excellent discounts on high-quality computers on Black Friday. Whether you want a Chromebook for school or a more powerful gaming laptop, there are many options to choose from this Black Friday.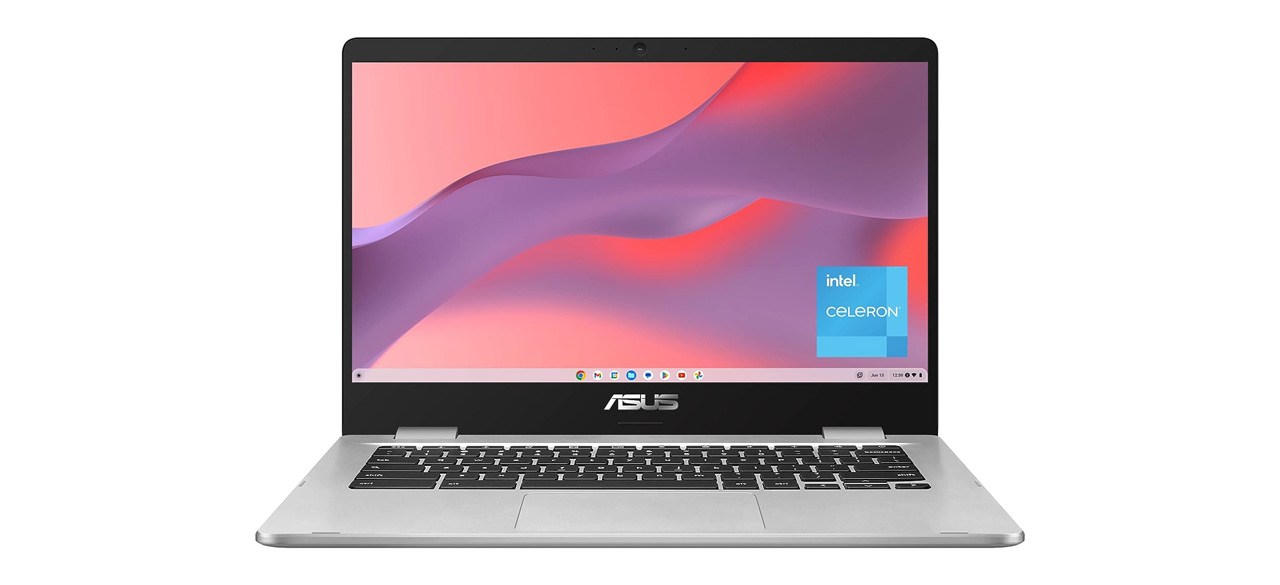 20% OFF
If you need a lightweight laptop for school or office work, then we recommend taking a look at this Asus Chromebook. It has a 14-inch full HD display with an ultra-narrow bezel with an anti-glare coating, a 180-degree hinge for laying it flat to share content and 4GB of RAM for efficient multitasking. Plus, the battery lasts up to 10 hours on a full charge.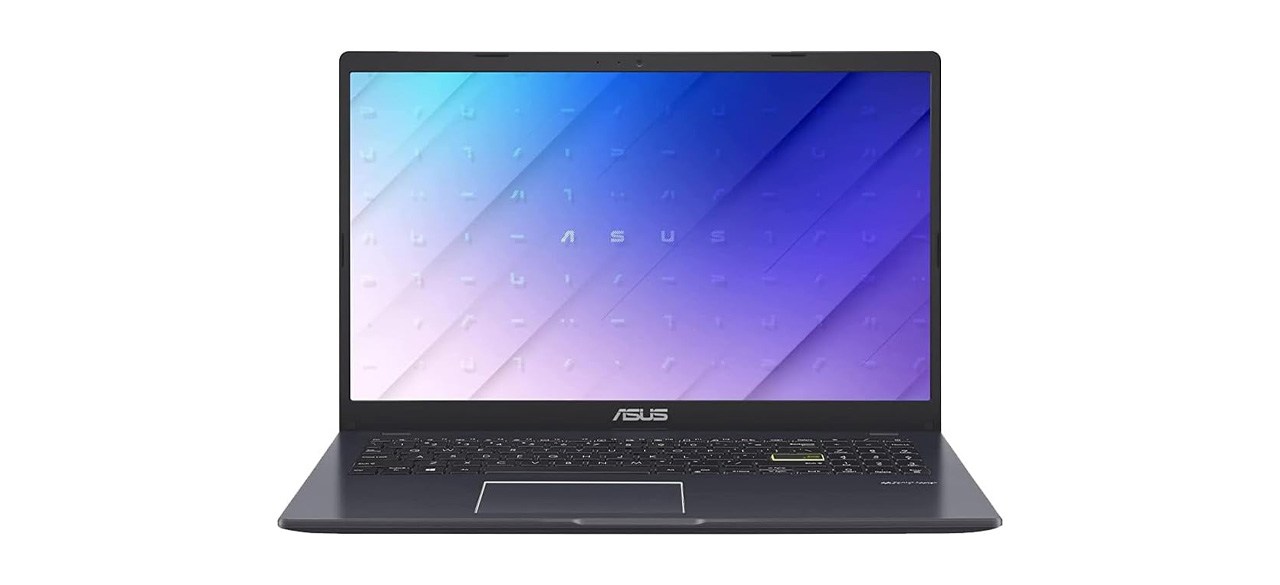 17% OFF
This laptop has a thin, lightweight build, making it suitable for traveling or students. The 15.6-inch full HD display offers crisp visuals while streaming content and the 180-degree hinge lets it lay flat for easy content sharing.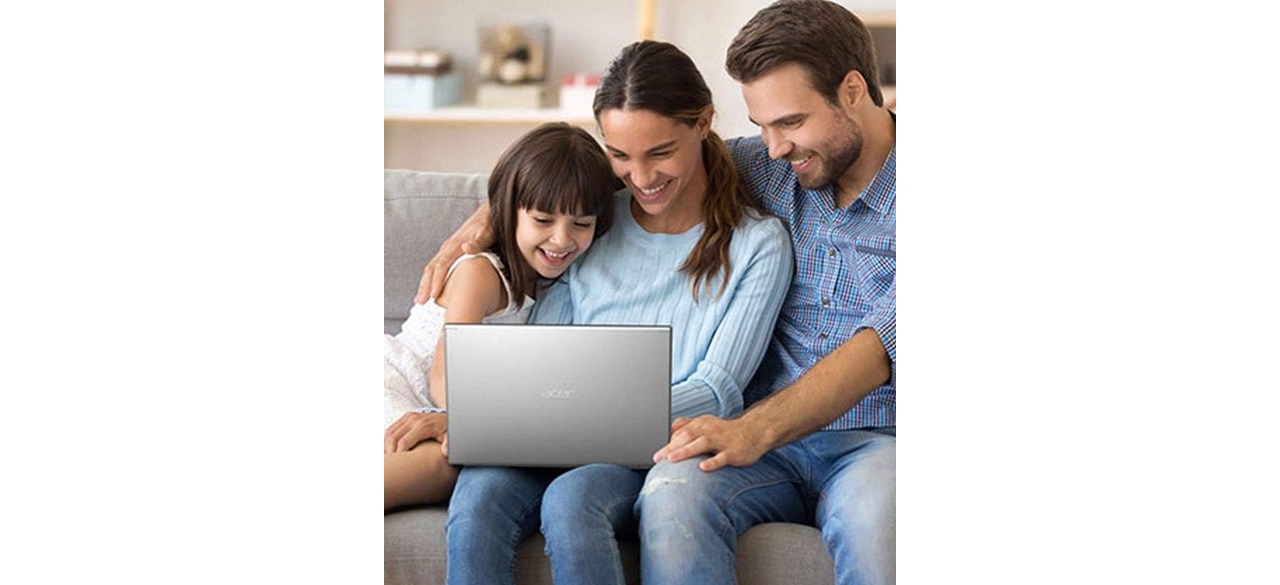 26% OFF
With a large 17-inch display and a powerful 11th Generation Intel Core i7 processor, this laptop is perfect for casual gaming, office work, graphic editing and streaming HD content. It offers several premium features, including a fingerprint scanner, a backlit keyboard, Wi-Fi 6 connectivity and 512GB of internal flash storage.
Vacuum deals
Some of the best Black Friday deals feature vacuums, carpet cleaners and robot vacuums. You can save big on popular models from well-known brands.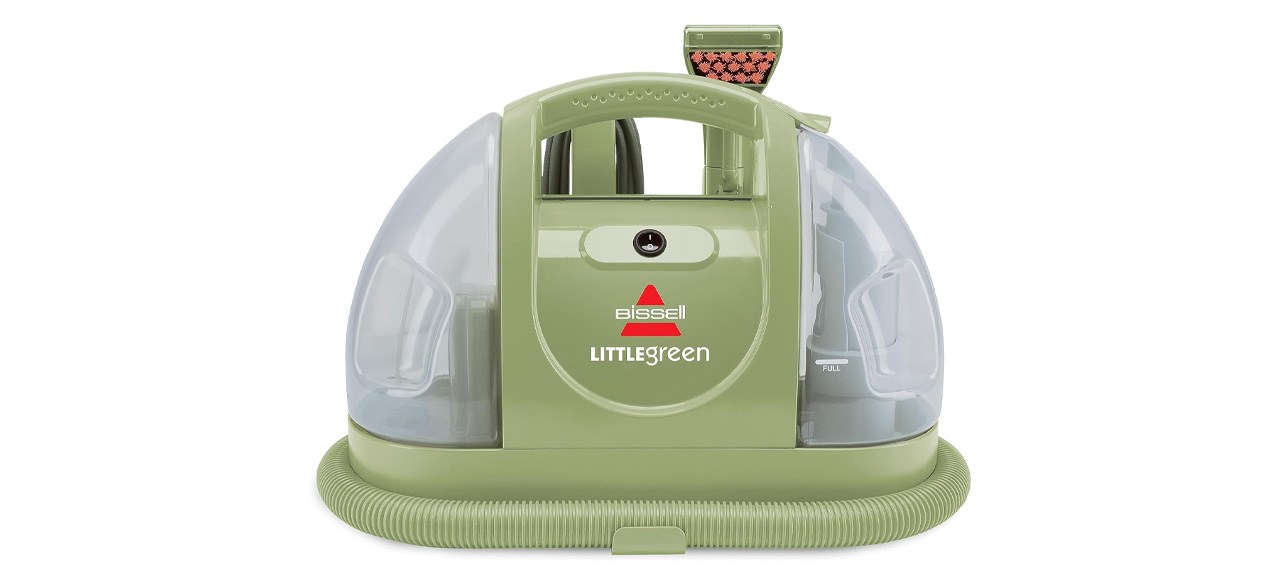 28% OFF
This carpet cleaner was a big hit in our testing lab thanks to its lightweight design and effectiveness at removing stains and odors. It works well on carpets, upholstery and car interiors, and the HydroRinse self-cleaning tool makes cleaning out the hose after every use effortless.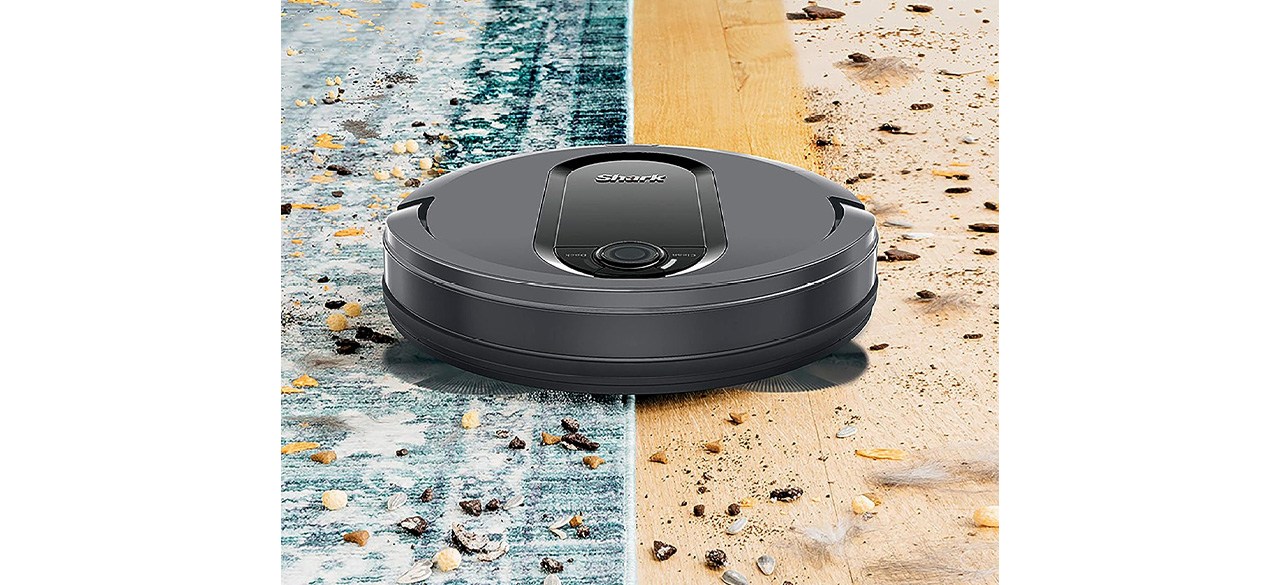 18% OFF
If you want a robot vacuum that offers powerful cleaning for soft and hard surfaces, you won't be disappointed with this model from Shark. It's excellent at lifting dirt and debris off hard floors and carpets, and you can program full cleaning schedules with voice assistants, such as Alexa and Google Assistant, or through the smartphone app.
Mattress deals
Getting a good night's sleep is essential for having a productive day and boosting energy levels, so it might be a good idea to check out these Black Friday mattress deals. The right mattress depends on several factors, but you'll be able to find something that works, whether an innerspring or memory foam mattress.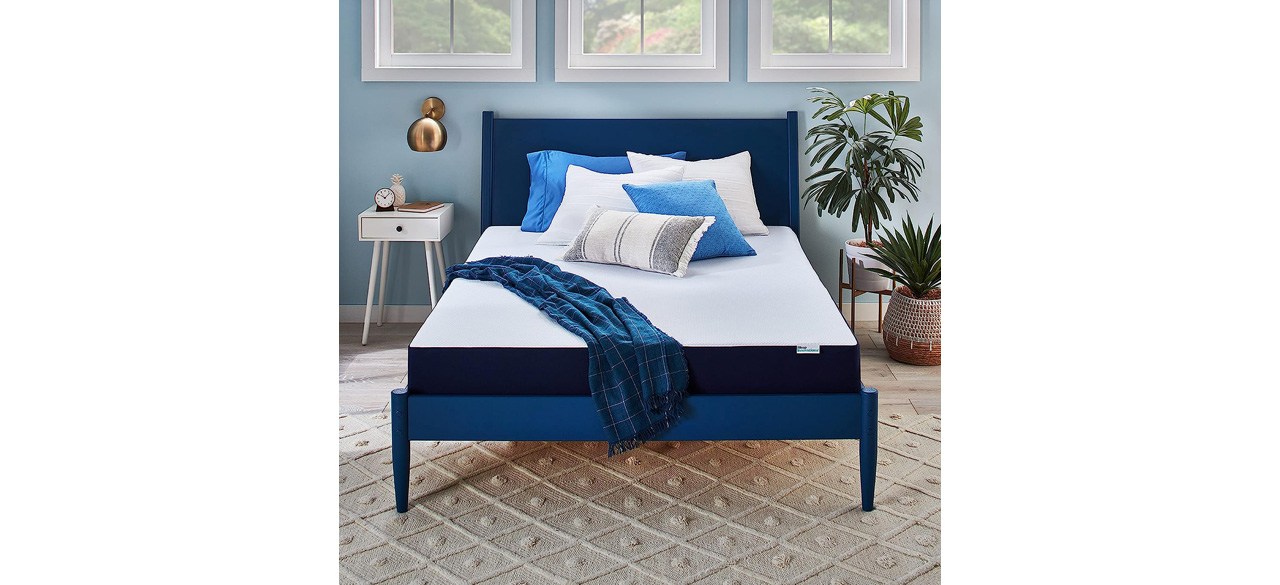 10% OFF
Memory foam mattresses are excellent for those who want a soft feel that lets them sleep through the night without getting too hot or cold. This 8-inch memory foam mattress is injected with cooling gel to help you stay cool and offers responsive pressure relief in any sleeping position.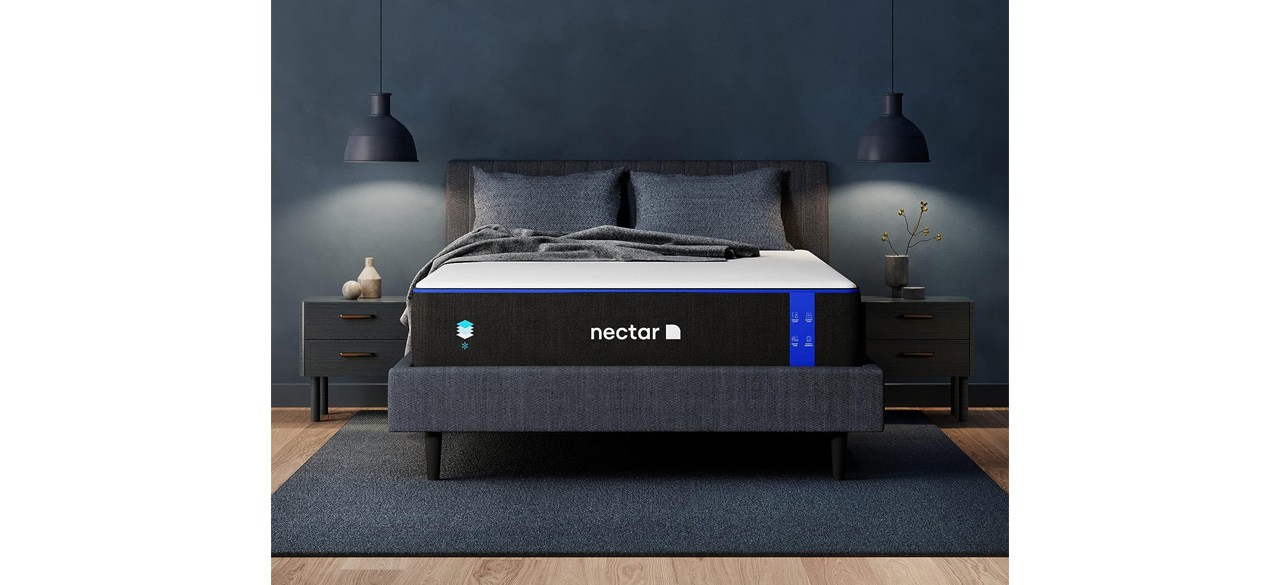 28% OFF
Those looking for a twin-sized memory foam mattress need look no further than this Nectar mattress. It's a premium bed-in-a-box offering an ergonomic feel and design that conforms to every curve. It has a heat-quilted cover and breathable surface that works well at dissipating heat, helping you stay cool all night.
Smart home deals
Smart home devices are excellent for saving on your electric bill and also let you manage other devices on the same network. Some of the hottest Black Friday smart home deals will feature smart speakers, switches, lightbulbs, doorbells and security cameras.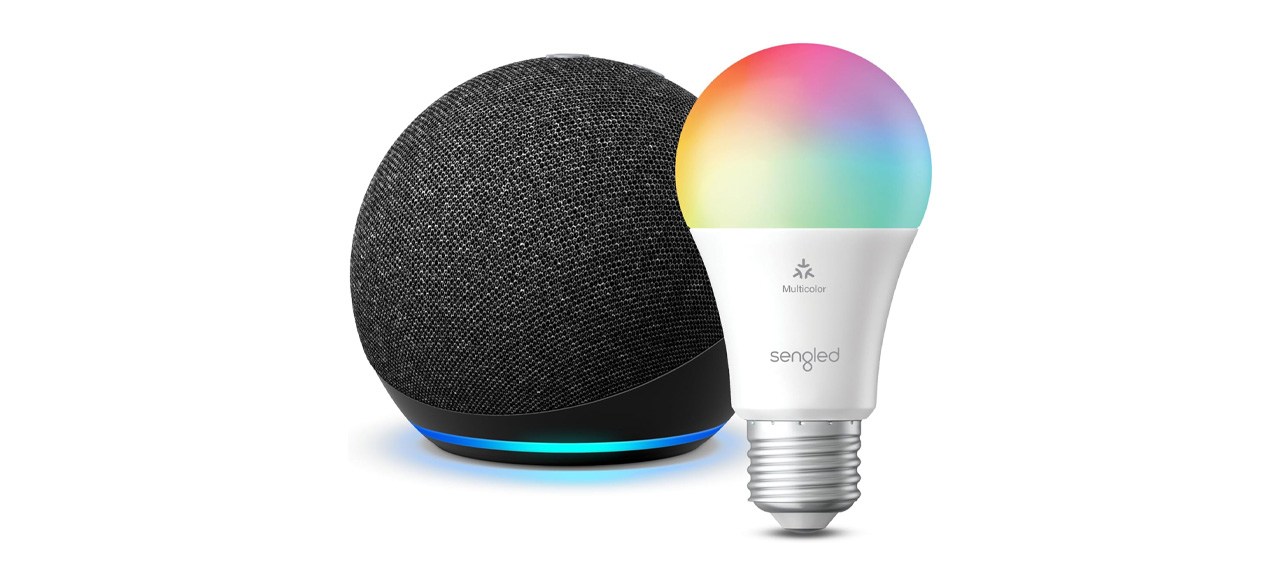 28% OFF
This smart speaker is excellent for listening to your favorite tunes and provides live weather and sports updates, reminders and calendar items. You can command it to manage other smart devices on your network, such as the included smart color bulb, which can be programmed to automatically turn on or off whenever you'd like.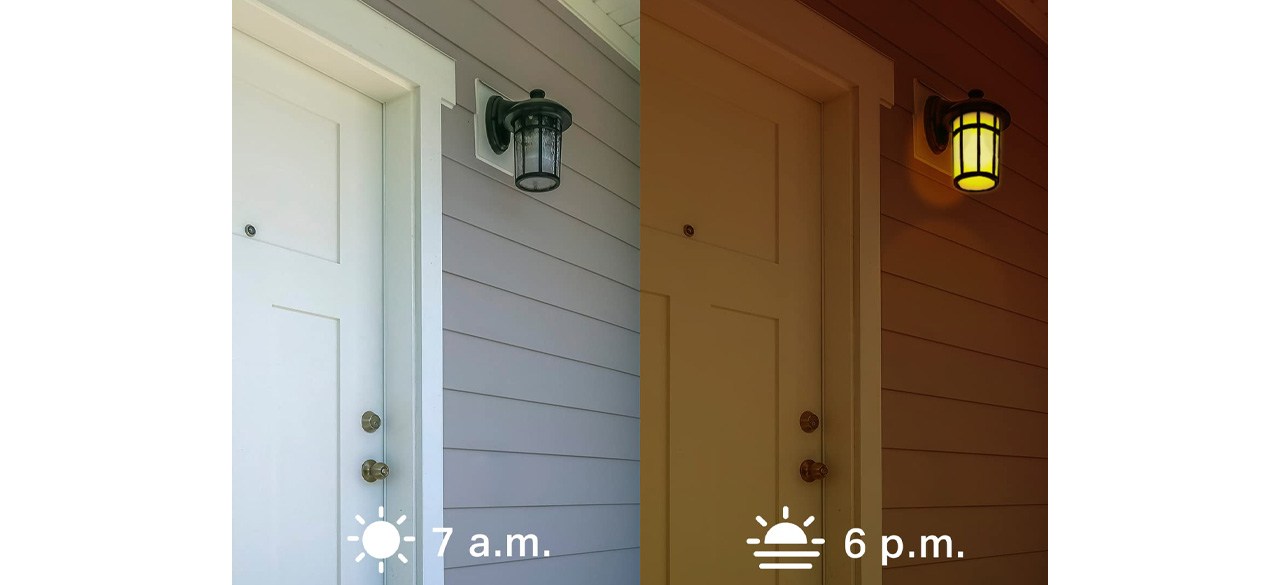 33% OFF
Those with Apple devices will love the Kasa smart light switch, as it integrates seamlessly with them. It lets you control the lights in a room hands-free with Alexa, Google Assistant or Siri, and the Kasa app has a feature that lets you turn them on or off from anywhere in the world.
Pet product deals
Shopping for yourself is great, but you don't want to forget about your pets this Black Friday. You can get many pet products on sale this Black Friday, including dog and cat treats, beds, toys and training supplies.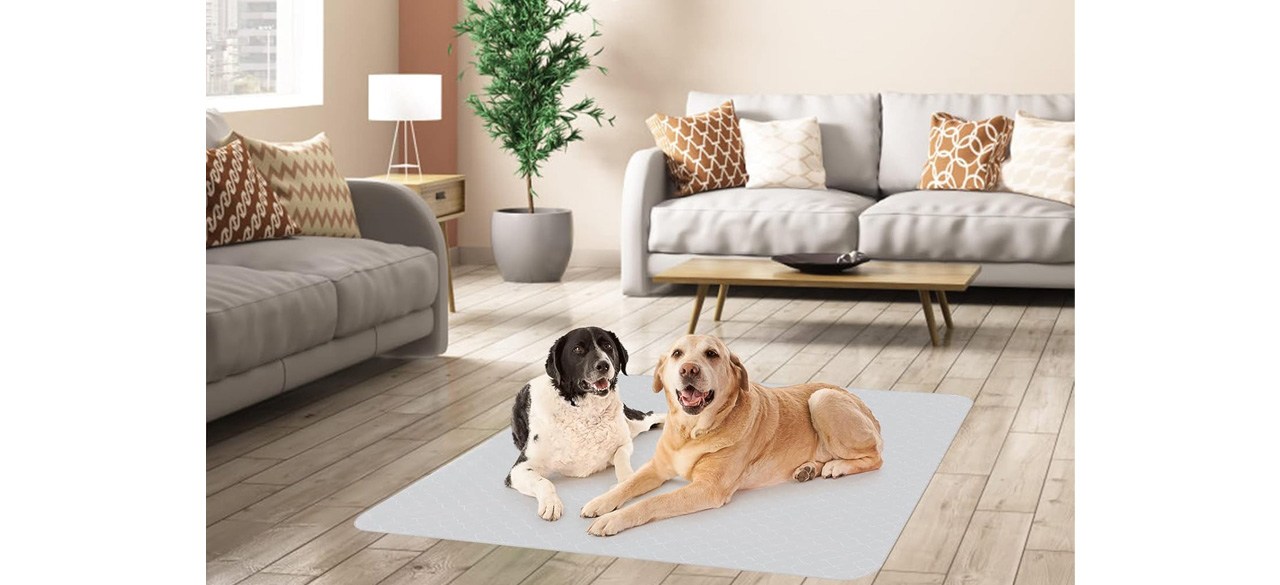 17% OFF
Pee pads are excellent for training young puppies and make suitable substitutes for when your dog has no choice but to do its business indoors. They're eco-friendly and cost-effective and can be washed and reused. Plus, these have a nonslip backing that prevents them from accidentally sliding around on the floor.
Beauty and skin care deals
Black Friday is a great time to shop for beauty and skin care deals. We've got some of the best deals on products such as moisturizers, sunscreen and lip balm.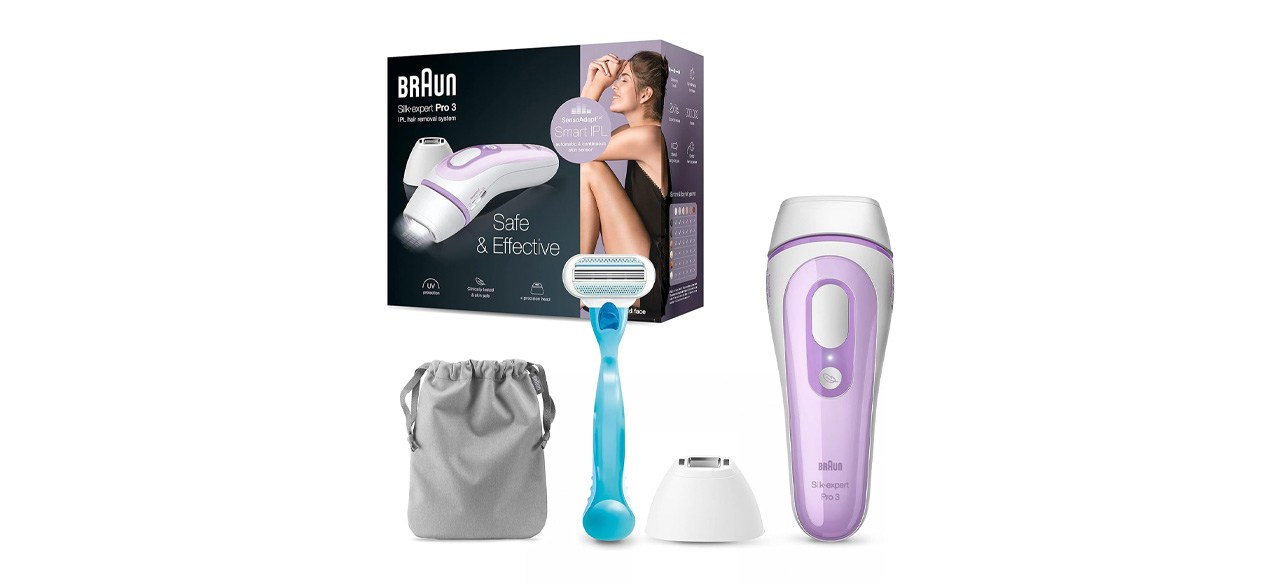 30% OFF
This advanced tool is clinically tested and approved by top skin health organizations and dermatologists. It effectively removes hair in as little as three months and has a skin sensor with UV protection that adapts to your skin tone. There are three power settings and the kit comes with a precision head, premium storage bag and a Venus razor.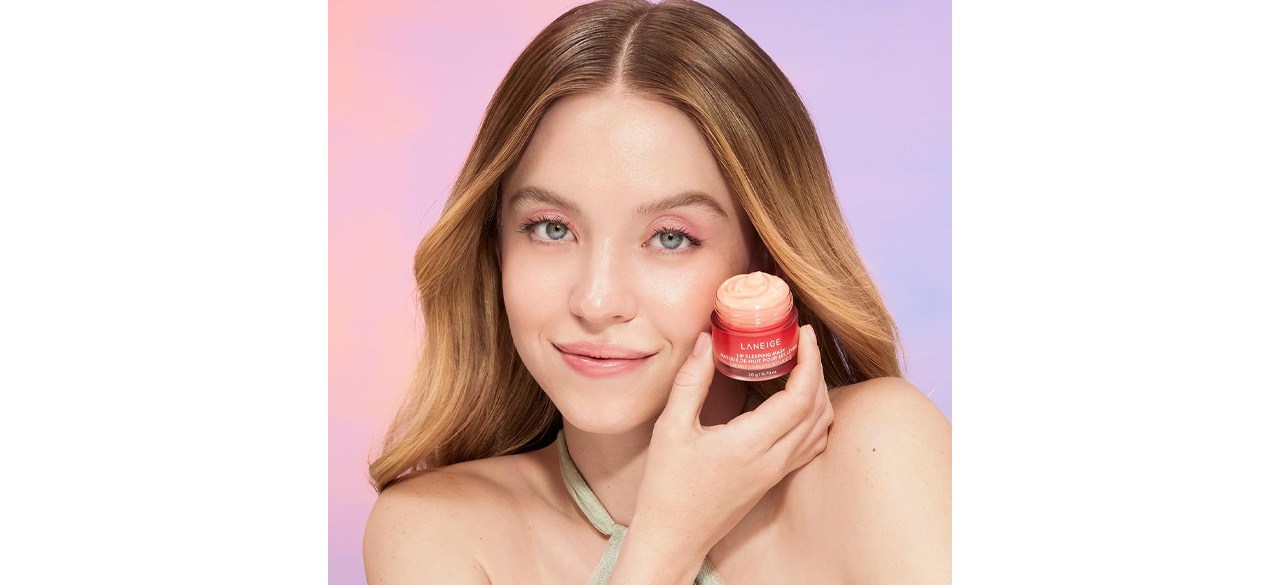 11% OFF
Those who want smoother and softer lips will love this leave-on mask that moisturizes and provides antioxidants while you sleep. It's available in several pleasant flavors, including vanilla, berry, mango, pink lemonade, sweet candy and gummy bear.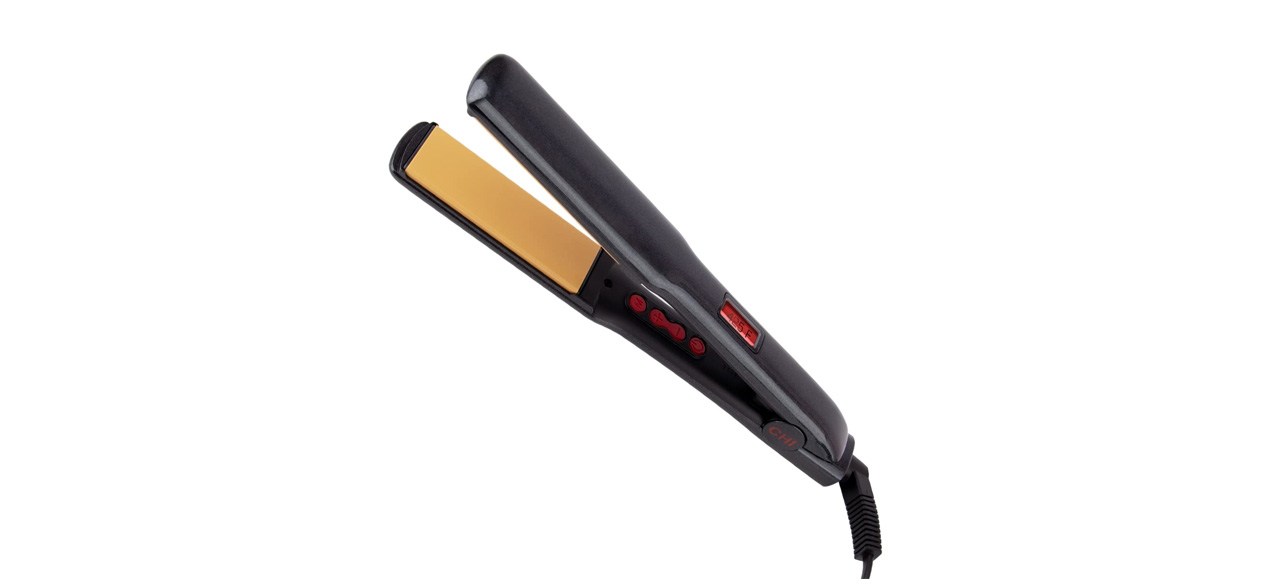 39% OFF
This hair straightener has ceramic and titanium-infused plates and color-coded temperature ranges of up to 425 degrees for various hair types. It heats in just 40 seconds, and the power button is inside the handle to prevent it from accidentally turning on.
Fashion deals
Fall and winter are the seasons where you want to show off your cold-weather wardrobe. On Black Friday, look out for hot deals on all apparel. Everything from jackets, sweaters and hoodies to boots, pants and vests will see significant price drops.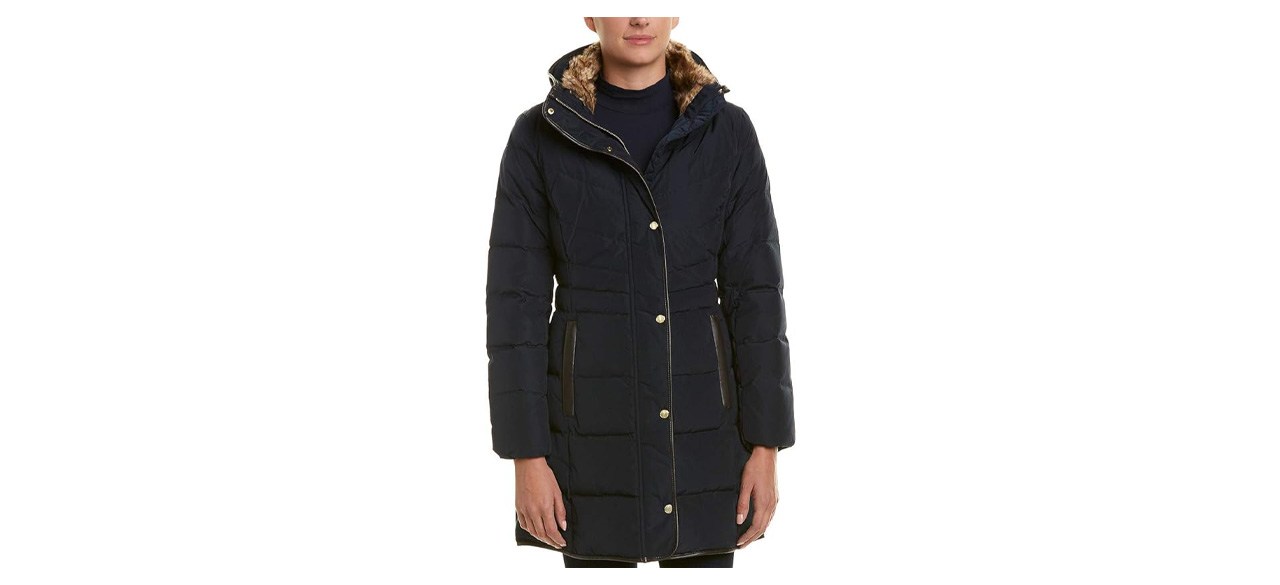 54% OFF
This jacket is as stylish as it is warm and has a flattering mid-length design that's perfect for fall and winter wear. It has a faux fur inner collar, a hidden stowaway hood and dual zipper pockets for keeping small personal items on hand. Plus, it's fully lined for maximum heat retention and is machine-washable.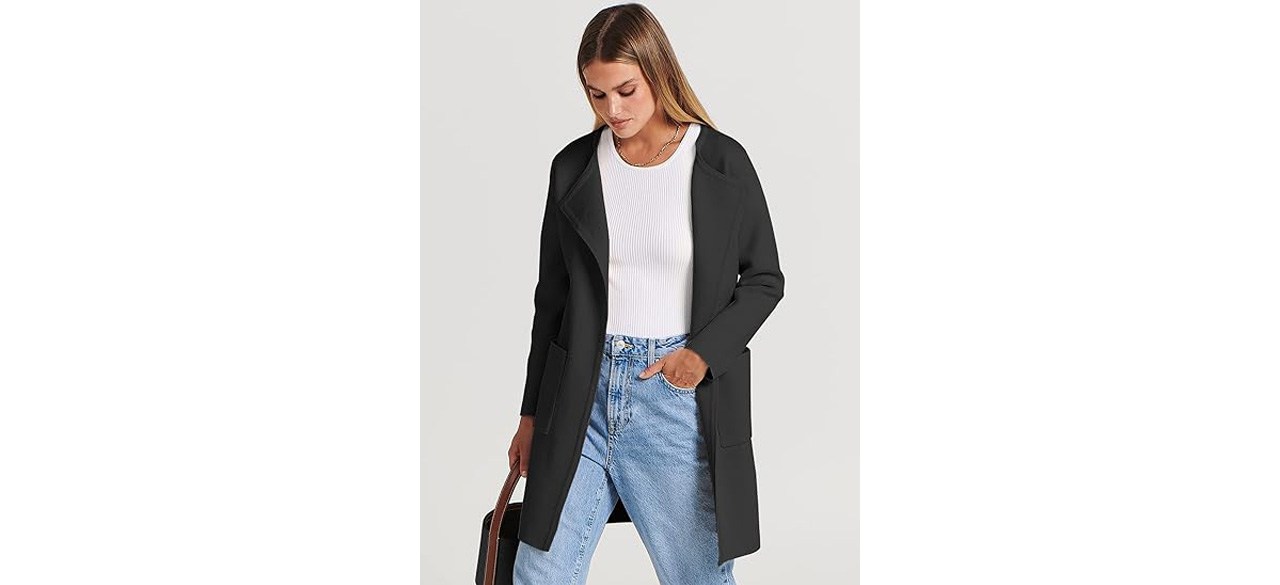 44% OFF
A classy sweater jacket is perfect for casual and business attire during the fall, making this open-front knit cardigan an excellent buy. It's made from a blend of three fabrics for a soft, premium feel and has a lapel neckline for a flattering look. Plus, it has dual hand pockets and is available in 24 colors.
Furniture and decor deals
Give your home a touch-up by saving on furniture and decor on Black Friday. Whether you need some new furniture or want to spruce up your home's look with some fresh accent pieces, you can find plenty of hot deals on fixtures, benches, sectionals, chairs, bar stools, dining tables, coffee tables and more.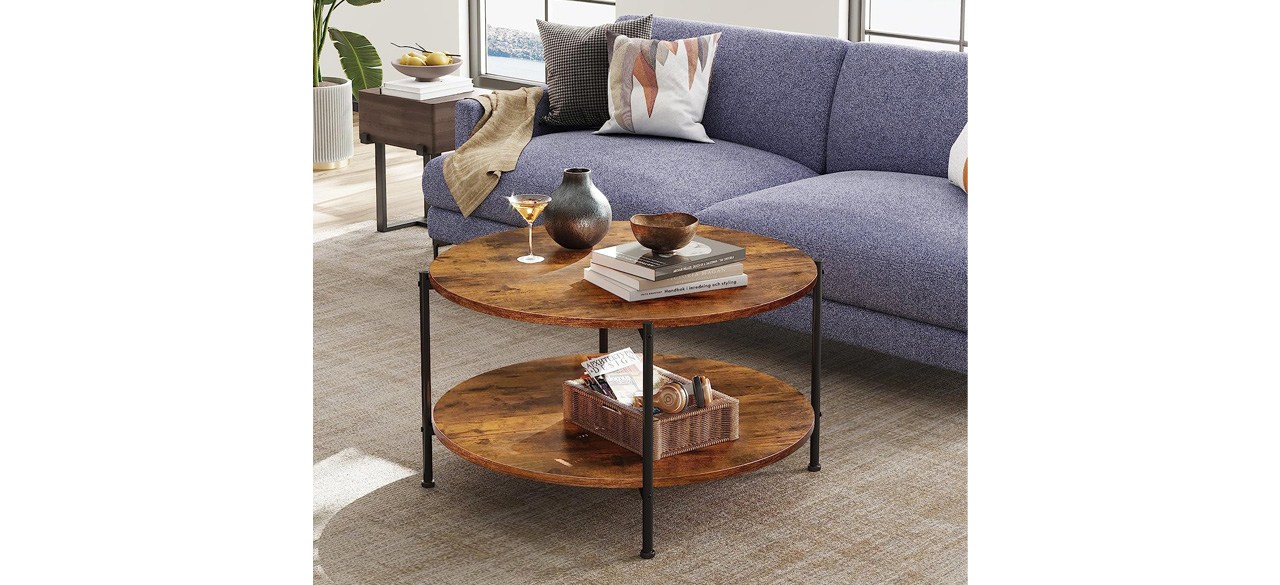 25% OFF
You'll love this round wooden coffee table if you're going for a rustic look. The 32-inch tabletop is spacious enough to hold a centerpiece decoration and a few coffee mugs or drinking glasses. It's made from high-quality, wear-resistant wood, and the steel table legs give it a sturdy build strong enough to hold up to 130 pounds.
Streaming device deals
You might already own a smart TV, but a streaming device offers features and functions you might not have access to with your smart TV. The best streaming devices offer streaming, gaming and functionality apps. On Black Friday, you'll want to keep your eyes peeled for discounts on Roku, Fire Sticks, Google Chromecast, Nvidia and other top-quality streaming devices.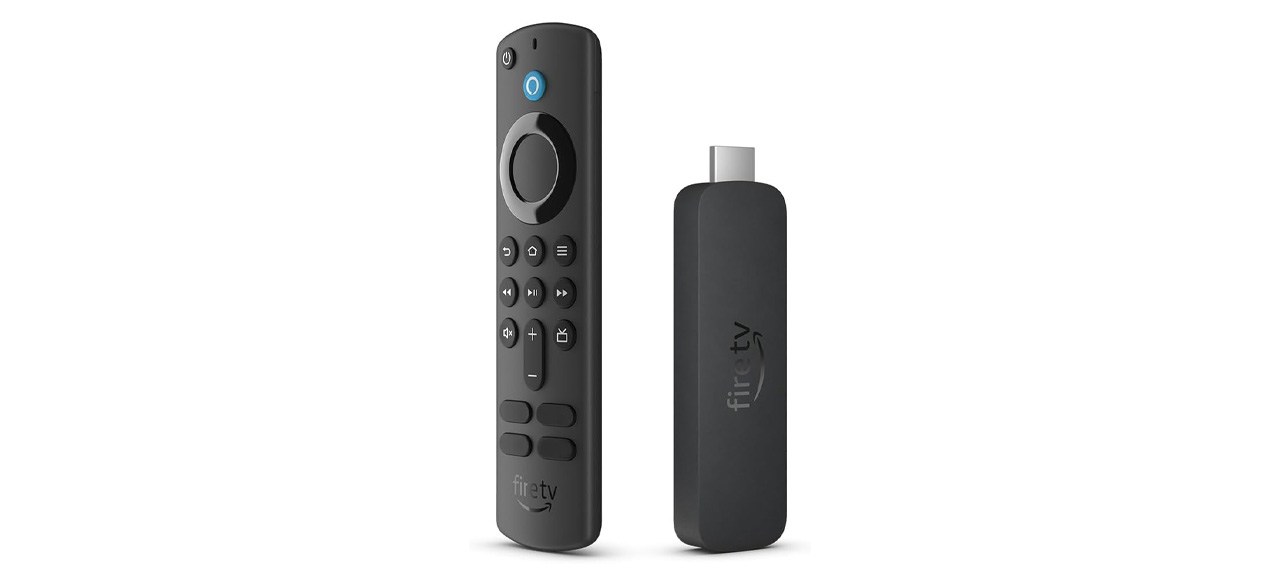 50% OFF
The Amazon Fire TV Stick 4K is one of the best devices for getting access to the most popular streaming services and even apps offering free TV and movie streaming. It supports Dolby Vision, HDR10+ and Dolby Atmos audio for an immersive experience, and the remote has a dedicated Alexa button for searching for titles across apps.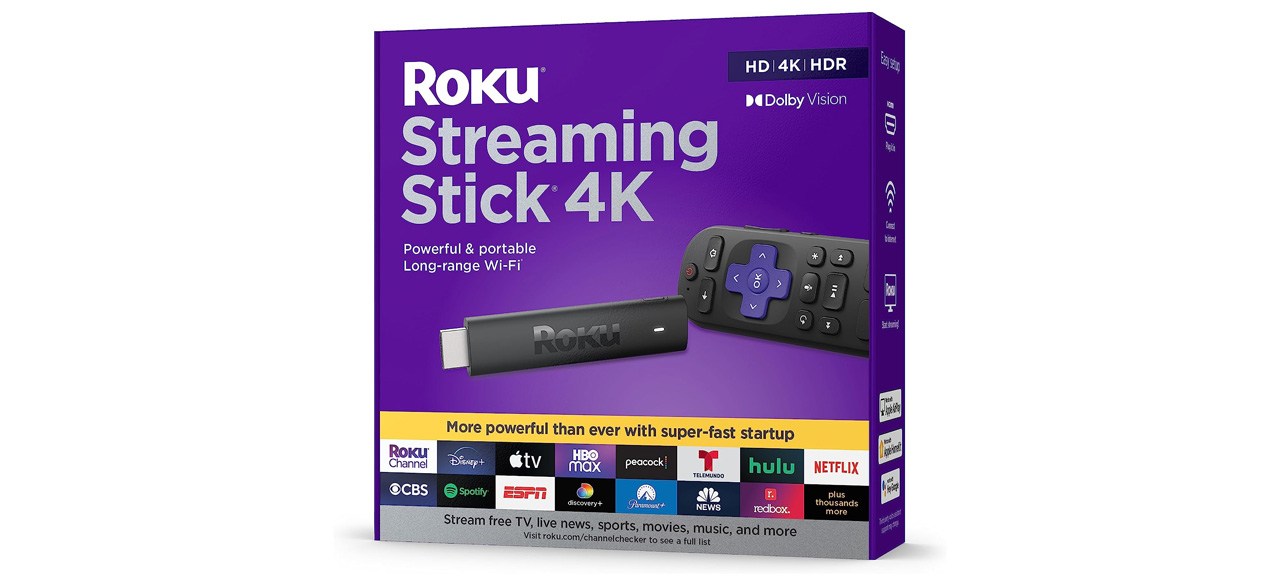 40% OFF
The Roku Streaming Stick 4K is one of the best streaming devices for those who want a user-friendly interface and access to thousands of 4K titles. You can download and subscribe to the most popular streaming apps, including Netflix, Hulu, Disney+, Prime Video, Apple TV+ and more. Plus, Roku offers plenty of channels with free streaming.
When is Black Friday 2023?
Black Friday 2023 is on Nov. 24, but most retailers discount products beforehand. Many retailers already offer great discounts ahead of the big sale. However, the best deals will naturally be featured during the week leading up to Black Friday, which begins on Nov. 20. Black Friday deals usually extend past the weekend and through Monday, known as Cyber Monday.
Who has the best Black Friday deals in 2023?
We recommend shopping at all big e-commerce platforms for Black Friday 2023. That includes but is not limited to Amazon, Walmart, Target and Best Buy. Best Buy specializes in electronics and appliances, while the others offer a more diverse range of products. Amazon may offer additional discounts for Prime members and is generally considered the top e-commerce retailer for Black Friday sales events.
How to find the biggest Black Friday deals
You can find excellent deals, but the best way to stay on top of the best is to remain vigilant and consistently check retailer websites. We keep our page fresh with the latest deals, too, so you'll want to check in occasionally as the big sale approaches. Also, we recommend signing up for newsletters from the most prominent e-commerce retailers, such as Amazon and Walmart. That way, you'll receive emails and information about Black Friday as soon as it becomes available.
Want to shop the best products at the best prices? Check out Daily Deals from BestReviews.
Sign up here to receive the BestReviews weekly newsletter for useful advice on new products and noteworthy deals.
Kevin Luna writes for BestReviews. BestReviews has helped millions of consumers simplify their purchasing decisions, saving them time and money.