So you're saying there's a chance? That's what Baltimore Ravens fans think after the latest update on tight end Mark Andrews' injury.
After the All-Pro left the Cincinnati Bengals game on the first drive after suffering a cracked fibula and ankle ligament damage, the mood wasn't great.
While the initial thought was that Andrews would be out for the season, Ravens head coach John Harbaugh gave an update on the tight end that will make fans' ears prick up.
"There might be an outside chance that he could get back at some point in time," Harbaugh said. "We'll just have to see how that goes. I don't want to say that's definitive by any stretch, but there is some optimism. It wasn't as bad as it could have been. It's a little cleaner than they initially thought, based on the MRI."
Now, realistically, for that to happen, Baltimore would need to go on a deep playoff run, and given its 8-3 record, the Ravens are positioning themselves to do just that.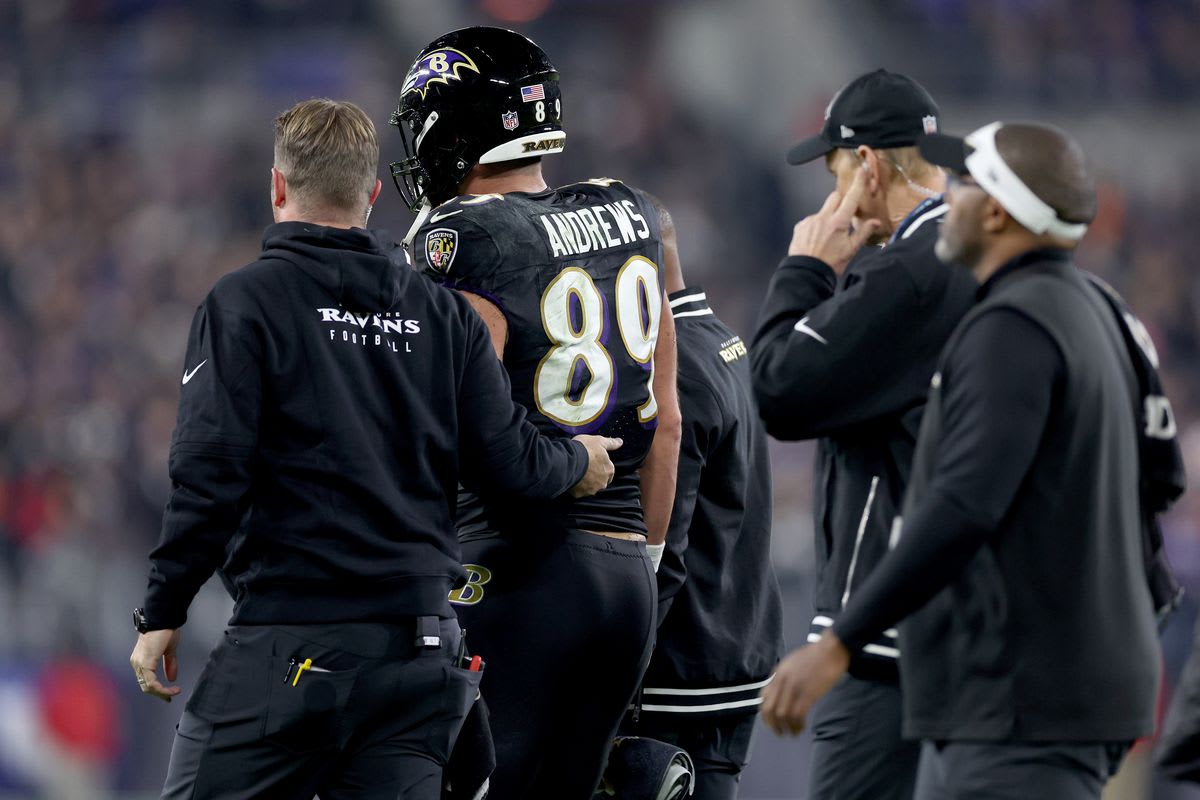 But in the meantime, it will be up to young tight ends Isaiah Likely and Charlie Kolar to help share the load in Andrews' absence.
And Harbaugh is confident the young duo can do the job.
"Those guys, they've been getting better really every day," Harbaugh said. "Every part of their game as tight ends, inline blocking, perimeter blocking, pass game stuff, you know as Charlie made the catch, Z [Likely] had numerous perimeter blocks [that] were outstanding. Charlie's been doing a really good job with the inline blocking the last month or so, he's been out there doing it. So have full confidence in those guys, I know they're going to go in there and get their shot and do a great job."
So, while it looked all doom and gloom on Andrew's injury front, even if it is a glimmer of hope that he could return, that is better than the alternative.
With Likely and Kolar now charged with replacing Andrews' production, it is a big moment for both as Andrews' shadow now looms large.
He might not return this season, but the thought that he might, could push both Likely and Kolar to new heights, and that will surely bode well for the Ravens offense moving forward.