Fans, the first Sunday without football in over 24 weeks (dating back to preseason Week 1) is officially over. Super Bowl week is here, and the MMQB staff has landed in Phoenix.
We are trying things a little differently at The MMQB this year with Albert Breer's Monday-morning column, publishing items as separate stories throughout the morning. Below are links to everything Albert wrote about this round, plus more from our staff.
"All right, this is Tyreek Hill. This is what you said, but do you really want to trade arguably the league's best receiver? That's where when you have a plan, you gotta stick to it. You can't let the emotional side kick in because you can have a plan in place."
Chiefs GM Brett Veach tells Albert Breer how Kansas City prepared years in advance to build the team they have now—and why the franchise knew Patrick Mahomes would be at the center of it all.
Tom Brady's dad, Tom Sr., tells Albert Breer how he saw his son's retirement coming, and why he thinks this year will be different.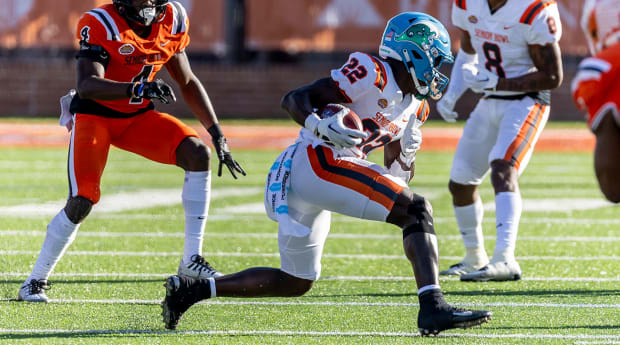 Albert Breer's weekly draft notes include which prospects most helped their draft stock at the Senior Bowl in Mobile, Ala.
More From the MMQB Staff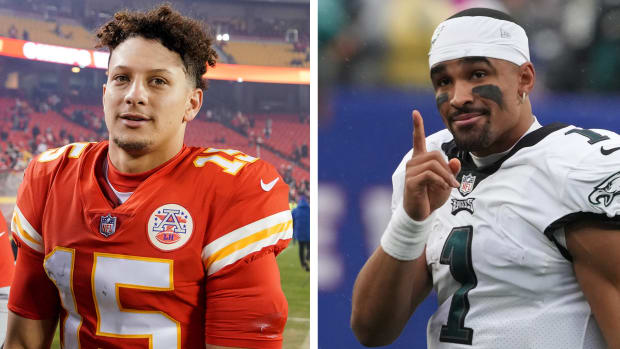 Greg Bishop: Warren Moon on the First Super Bowl Matchup of Black Quarterbacks
Mitch Goldich: Neutral-Site Conference Title Games May Be Deeply Unpopular
Conor Orr: 2023 Quarterback Carousel Landing Spots After Brady's Retirement
---
MMQB Podcast
Listen to Gary Gramling and Conor Orr break down all the games and every major story line on The MMQB Podcast, in your feed every Monday morning.