TONIGHT: Mild Evening. Turning Mostly Cloudy, Stray Showers. Lo 43. Winds: SE 5-10 mph.
THURSDAY: AM Clouds, PM Sun, Breezy. Hi 63.
FRIDAY: Midday Wintry Mix Turning to Rain. Hi 38.
After a cold night some sunshine early in the day and some midday clouds, warm air surged into the Midstate after the passing of a warm front with a lot of late day sunshine. Temperatures shot up into the middle and upper 50s as a result! This evening stays mild with more mild air and some clouds eventually arrive late too.
A front will bring a few showers tonight into early Thursday. The rain will be light and just a nuisance. Temperatures stay mild and climb into the 60s tomorrow with a sunny afternoon on tap! This spring-like weather will be followed by another storm system on Friday. This one has again trended warmer , but there may be enough cold air initially for a little mix or even some brief snow midday Friday. Eventually, though, the warm air will win, and rain takes over by Friday afternoon. There are still some timing questions with this storm, and some guidance shows a later start. The longer the precipitation holds off, the more likely the initial period of mix won't happen. Stay tuned. Either way, it will be an ugly day with highs near 40°. The weekend looks mainly dry and mild with highs returning to the 50s.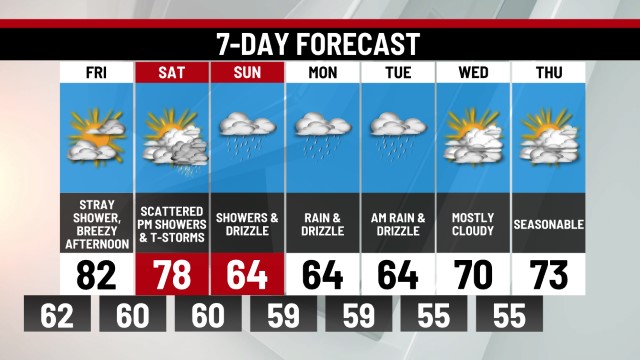 -Meteorologist Dan Tomaso